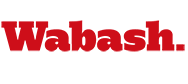 Biocrossroads Keeping Indiana at Leading Edge of Tech
by Omar Mainuddin '09

June 30, 2006

Ever thought that you could discover a new test for detecting a deadly disease and had a hard time trying to get it out to the public? Through BioCrossroads - a privately funded non-profit organization - you can gain the necessary business connections, counseling and planning to help get your product started. BioCrossroads has already furthered the potentials of new ideas in this way, and has helped to create plenty of business opportunities, with almost 140 startup businesses offering various job positions, thus bolstering Indiana's economy.

A survey in 2001 identified economically promising sectors in the State of Indiana, the most promising being that of the life sciences industry as there were many life science related businesses already in existence.

Indiana took the opportunity to form the non-profit organization, BioCrossroads, which in collaboration with various other companies and universities, raised venture capital for the state, took a step for workforce development and education in the life sciences, and raising new businesses from scientific research developments.

Such efforts in the past few years since the conception of BioCrossroads have been phenomenal for the state making Indiana one of the top ten states for biopharmaceutical jobs and potential job increases.

Some of the major projects it helped to facilitate, such as the Indiana Health Information Exchange which is recognized as a national leader in bioinformatics, the Indiana University Center for Emerging Technologies and the Indiana Center for Applied Protein Sciences truly make BioCrossroads an important asset to the life sciences sector. With organizations such as IU, Purdue, Lilly Pharmaceuticals, Roche Diagnostics, Indiana Health Industry Forum and the Central Indiana Corporate Partnership among many others working together in this effort, BioCrossroads is truly proving to be a place "where science meets business".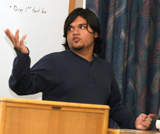 Life science is one significant area of the state of Indiana, which isn't given a great deal of credit. So this is a great opportunity for people to learn more about one of the initiatives taken to spread the knowledge and build on such great potential and improve the quality of life in the state of Indiana.
Omar Mainduddin '09 is a biology major from Bangladesh.