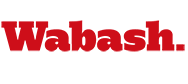 Truth That May Heal
May 26, 2006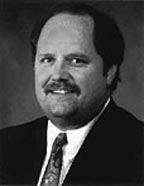 "I thank Ronald Rychlak for picking up this challenge," writes author, philosopher and National Review Online Contributing Editor Michael Novak, introducing the latest book by Ron Rychlak '80. "We are all in his debt. He has made an enormous contribution to the healing of relations among Catholics and Jews, and to the possibility of discussing important parts of our mutual past in a factual and discriminating way."
Righteous Gentiles: How Pius XII and the Catholic Church Saved Half a Million Jews from the Nazis, is the follow-up volume to Rychlak's Hitler, the War, and the Pope. It continues his rebuttal to critics who accuse the pope of inaction against the Holocaust.
"With this book, I tried to address each and every argument that has been lodged against Pope Pius XII and the Catholic Church during the Holocaust," Rychlak explains. An advisor to the Vatican's delegation to the United Nations, the University of Mississippi law professor had extraordinary access to documents in the Vatican's archives. He uses those and other new pieces of evidence to shape his argument.
"The first chapter of Righteous Gentiles sets forth 18 new pieces of evidence that have come to light in recent years," Rychlak told Catholic Online. "Each one casts a positive light on Pius XII and the Catholic Church."
Rychlak believes these facts serve more than just his church.
"As Jews and Catholics have come together in recent years, this issue has remained a stumbling block," Rychlak said. "It's unfortunate, because we share so many interests and outlooks. We need to get to the truth, which will permit us to focus on joint efforts and shared heritage."
Rychlak has a fellow seeker of that truth. Orthodox Rabbi David Dalin famously wrote in 2001 that "a new, Jewish historical account of Pope Pius XII and the Holocaust—a comprehensive, yet critical scholarly "defense" of what Pius did for the Jews—needs to be written."
The Rabbi's "The Myth of Hitler's Pope" was published in July 2005. Rychlak's "Righteous Gentiles" hit bookstores four months later. Rychlak suggests that given the record, Pius deserves the designation "Righteous Gentiles".
"Since 1963, a commission headed by an Israeli Supreme Court justice has been charged with awarding the title 'Righteous among the Nations,'" Rychlak told Catholic Online. "As Rabbi David Dalin has long asserted, based on the record that we already have, Pope Pius XII fully deserves that designation. I also think that this designation would once-and-for-all resolve the controversy and heal the divisions. "The Holocaust was a horrible era in the history of mankind. The best way to assure that it is not repeated is to deal honestly with the facts."
Contact Rychlak at rrychlak@olemiss.edu