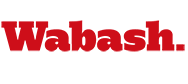 "He has touched so many hearts…"
May 26, 2006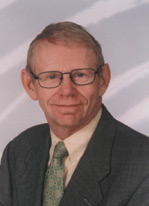 Bill Cook '66, Distinguished Teaching Professor of History at SUNY-Geneseo, was selected one of three finalists for the prestigious 2006 Robert Foster Cherry Award for Great Teaching. Considered "an American version of the Nobel Prize" for teachers, the award is given out every two years by Baylor University through a fund endowed by the late Robert Foster Cherry, who defined a "great teacher" as "a lover of the acquisition of learning who can inspire his students, arouse their imagination, and stimulate their curiosity to desire to learn everything that man can know, and achieve everything that man can reach and grasp."
Bill, along with Case Western Reserve's Robert Brown and eventual Cherry Award winner Anton Armstrong of St. Olaf's, was selected out of a field of 86 nominations representing 68 colleges and universities, and 46 disciplines. As a finalist, Bill received $15,000 and was invited to present a series of lectures at Baylor University in the fall of 2007.
Introducing his colleague's Robert Foster Cherry Award Lecture, SUNY-Geneseo Associate Professor and Chair of History Jim Williams recalled sitting in on Cook's course on Dante, co-taught with Professor Ron Herzman.
"I was stunned by the quality of the pedagogy in this Dante course. The student energy and involvement were awe-inspiring, the level of learning beyond graduate level."
The award was one in a series for Cook. In 1974, he received the Chancellor's Award for Excellence in Teaching. In 1984, at the age of 40, he received the rank of Distinguished Teaching Professor. Eight years later he was named Professor of the Year for the State of New York by the Council for the Advancement and Support of Education. He and Ron Herzman received the first annual CARA Award for excellence in the teaching of medieval studies from the Medieval Academy of America in 2003.
"What makes Bill Cook a truly great teacher are the lives that he has transformed through his pedagogy," Williams said.
"He has touched so many hearts, changed so many lives."
"When I came to Geneseo, there were already folks here whose teaching was an inspiration to me," Cook said. "They set a standard of excellence for us, and I hope we've carried this on.
"My being a finalist for this award is a tribute to my colleagues, and this college, and what it has become. I only hope our younger colleagues will go beyond us."
Read more about Bill Cook at http://foundation.geneseo.edu/programs/aboutcook.html
And listen to Bill's Robert Cherry Award lecture at http://president.geneseo.edu/cookbb.php