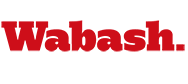 Wabash Men in History: The Oscar Winning Little Giant
by Jon Pactor '71

May 24, 2006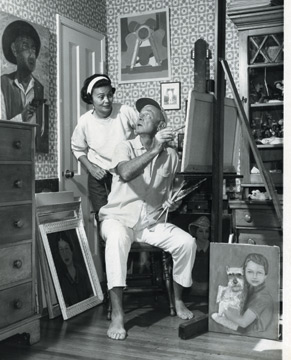 Ohio farm boy Dean Jagger '25 dropped out of school several times before attending Wabash, but he went on to earn fame as an award-winning actor in Hollywood movies and on television.
Known by his middle name, Ira Dean Jagger taught school before he decided to study acting at Chicago's Lyceum Art Conservatory.
Hollywood attempted to transform him by changing his name to Jeffrey Dean and putting a wig on his balding head. But his fame came from being a character actor, playing mostly amiable characters. Gentlemen, with the emphasis on "gentle."
He made his first film in 1929—The Woman From Hell with Mary Astor, his only silent film. He appeared in more than 120 films, including those with Spencer Tracey, Lee Marvin, and Burt Lancaster.
He won an Academy Award as Best Supporting Actor in 1949 as one of General Gregory Peck's officers (and the film's narrator) in Twelve O'Clock High.
In 1954, Jagger played the lovable General Waverly in White Christmas, in which he spoke the memorable line: "Never kid a kidder, son."
He made movies for television, including The Glass House with Vic Morrow, The Lindbergh Kidnapping Case, with Anthony Hopkins, and Gideon's Trumpet with Henry Fonda. He was a guest star on the Zane Grey Theatre, Twilight Zone, The Fugitive, and St. Elsewhere. He won an Emmy for outstanding performance on a religious program, "This Is The Life," 1979-1980.
The former teacher's life came around full circle in 1964, when he was cast as Principal Albert Vane on the TV series Mr. Novak, for which he was nominated for an Emmy.
Later roles included the memorable prospector and snake catcher in Richard Sarafian's car-chase cult classic Vanishing Point.
Jagger was married three times, and his marriage to Gloria Ling was barred by California state laws against miscegenation. So the couple were married in New Mexico.
A member of Lambda Chi Alpha while at Wabash, Jagger died of heart failure on February 5, 1991. But his star still shines on the Hollywood Walk of Fame.