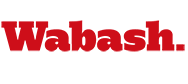 Works Revisted: Waking Up Wal-Mart
May 24, 2006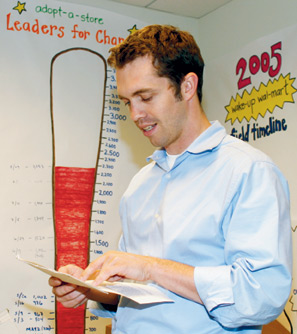 When Jeremy Bird '00 wrote in the Summer 1999 Wabash Magazine of his semester studying in Haifa, Israel, he called it a life-changing experience.
"Everyone was involved in politics in one way or another," Bird recalled. The religion major became more determined to integrate his faith with political action, with hopes of making a difference.
Graduating from Harvard Divinity School, Jeremy was inspired by Marshall Ganz at Harvard's Kennedy School of Government, and went on to work for Howard Dean's campaign. When Dean dropped out of the race, Bird moved to Washington DC and John Kerry's campaign.
But his current job is where everything has come together for Bird. As DC field director for Wake-Up Wal-Mart, Jeremy is helping to lead a grass roots lobbying effort supported by the unions to push the world's largest retailer to pay a living wage and provide health-care coverage for its workers.
"It's the best job I've had yet," Jeremy says. "It combines my values and beliefs in social justice with something that could make a real impact in the world."
You can see the impact that work is having by checking out www.wakeupwalmart.com
Jeremy, whose parents lived paycheck to paycheck and whose mother worked at Wal-Mart for four years, is heartened by the progress his organization is making, not only in consumer's attitudes, but also in the lives of Wal-Mart employees.
"I've received many letters from Wal-Mart workers thanking us for our efforts," Jeremy says. "They encourage us to keep up the fight. And we will."