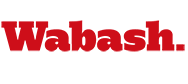 Wabash Names Alumnus to Athletics Staff
by Jim Amidon

May 8, 2006

Wabash College Dean of Students Thomas E. Bambrey has announced the appointment of Jake A. Gilbert to the Wabash football coaching staff. Gilbert, a 1998 graduate of Wabash, assumes the position vacated by Mark Jozwiak, who resigned to take a coaching position in Texas. In addition to coaching the offensive line for head coach Chris Creighton, Gilbert will serve as an assistant track coach for veteran head coach Rob Johnson.

Gilbert joins the Wabash athletics department from North Montgomery High School, where he has been the head football coach, assistant track coach, and social studies teacher since 2000.

"We are pleased that Jake has accepted our offer to join us at Wabash," said Bambrey of the three-year football letterman for the Little Giants. "He has outstanding coaching credentials and will be a strong addition to our very fine coaching staffs in football and track and field. As an alumnus and as a fine defensive lineman when he was a student, Jake knows well the kinds of student-athletes who represent the College so well. We are excited that he is coming home to Wabash."

Gilbert, a graduate of Indianapolis Ben Davis High School, was an all-conference and honorable mention All-American defensive lineman at Wabash. He was graduated cum laude from Wabash with a major in history, and later earned his master's degree in education from Purdue University. He spent the 1998, 1999, and 2000 football seasons as an assistant coach for Dick Dullaghan at Ben Davis, where he served in a range of capacities.

"Leaving North Montgomery was a gut-wrenching decision, but I have prayed and thought a lot about it, and I truly believe that this move is best for my family and my career goals," said Gilbert. "It's also a great opportunity for me to learn from Coach Creighton and the entire coaching staff at Wabash."

While at North Montgomery High School, Gilbert coached four All-State players and 10 Academic All-State players. His team maintained a combined GPA of at least 3.0 every season since 2001. In addition to coaching and teaching, Gilbert served North Montgomery as the sponsor of the Fellowship of Christian Athletes, coordinator of the CHARACTER COUNTS! program, and weight room supervisor.

"I am very excited about Jake Gilbert joining our staff here at Wabash," said Creighton, who begins his sixth year as Wabash's head coach this fall with a career record of 44-11, which includes two undefeated regular seasons. "Jake and I have developed a strong relationship over the past five years and he has everything that I look for in an assistant coach. He'll be a great recruiter because he is very enthusiastic, has a great work ethic, and he is passionate about Wabash."

The Wabash football team is coming off an 11-1 season in 2005 when it captured its second North Coast Athletic Conference championship under Creighton. The Little Giants advanced to the second round of the NCAA Division III playoffs. The Wabash track and field team finished second at the 2006 North Coast Athletic Conference championships.