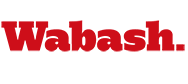 Sophomore Summer Work
by Jeremy Sexton '07

May 2, 2006

Ivan Acebo-Choy, San Cristobal Chiapas, Mexico, will be conducting research on Indigenous Painting in Southern Mexico as well as having an internship at the Indianapolis Museum of Contemporary Art.; Syud Ahmed, Bangladesh, will be working with a chemist at the University of Wisconsin. Ahmed will be researching Field Chemistry and Nanotechnology.; Nelson Barre, Highland Ranch, Colorado, will travel to Greece, the Mediterranean, and Paris with Duke University in an ancient philosophy course.; Seth Baxter, Fort Wayne, will be working at K and K insurance company and also Subway in Fort Wayne.;

John Brauchie, Tulsa, Ok., Dave Culp, DeKalb, Ill., and Shaun Rico, Phoenix, Ar., will be training in Arizona for baseball and playing in a league in Pheonix and taking classes.; Barton Bridge, Indianapolis, will be working for the Hogan Mayflower Company and will be studying at the University of Copenhagen in the month of June.; Ben Bly, Indianapolis, will be working at the Wabash College Admissions Office and also training with the Cross Country Team.; Kyle Cassidy, Elwood, In., will be working for a bank in Elwood and saving money for off campus study.; Ian Cubie, Gambier, Ohio, will be working at a factory in Mansfield Ohio.;

Andy Deig, Evansville, will be working with Dr. Greg Redding on a research project over German immigration to America. He will be located in Evansville and is a part of the Know Indiana program.; Andrew DeRolf will be doing a Present Indiana Project over Native American Heritage.; Eric Eder, Fort Worth, Tx., will be working at the Lilly Library on the Wabash College Campus.; Rodney Frederick, Farmersburg, Ind., will be the head boys' counselor or Land Program director at YMCA camp in Princeton, In.; Justin Gardiner, Delphi, In., will have a social services internship at the Indianapolis Children's Museum.; Alex Goga will be working for Reemtsma, a German Tobacco company owned by Imperial Tobacco. He will be in Hamburg, Germany, for 2 weeks, Sofia, Bulgaria, for 6 weeks.

Steve Hernandez, Indianapolis, will be conducting research in the Atlantic from the Republic of Honduras in Central America sponsored by the G. Michael Dill fund. The title of his research is: "The Punta Funeral Ritual of the Garífuna People: An Examination of its Organological Resources and Contextual Significance."; Michael Heighway, New Palestine, In., will be working with campus services on the Wabash College Campus.; Drew Howk, Noblesville, In., will be working at the Fort Benjamin Harrison Reuse Authority in Lawrance Ind.; Lee Johnson, Clayton, Mo., will be working at the St. Louis Society, a non-profit organization dealing with children and adults with disabilities.;

Miles Johnson, Bloomington, in., plans on returning to the Culver Summer Naval Academy as a sailing instructor.; John Kasey, Evansville, In., will be the head lifeguard at the Hartke Pool in Evansville,; Nick Kraynak, Speedway, In., will be working at the Wabash College Bookstore.; Kyle Luth, Attica, In., will be working part time at St. Elizabeth Hospital in Lafayette shadowing several doctors.; Matt Maher, Greentown, In., is staying in Crawfordsville to lifeguard at Municipal Pool with Michael Belanger. Crawfordsville.; Steve Miller, Indianapolis, will be interning for Partners in Housing Development Co. in Indianapolis. He will be managing building restorations, researching potential buildings, visiting job sites, interacting with disabled and homeless residents. Operated by Frank Hagman '72.

Andrew Newkirk, Shelbyville, In., will be operating his own Landscape business, Newkirk Property Management. He is in charge of landscaping over 20 park department properties in Shelby County.; Richard Roomes, South Bend, In., will be serving as Camp Counselor at the Christian Outreach Camp outside of Branson, Missouri.; Michael Schultz, Crown Point, In., will be playing baseball with the Melrose Park Indians, a semi-pro baseball team out of Chicago. Michael will also be coaching a 15-16-17 olds in American Legion Baseball League Post 20. He will be running his own car detailing/service business out of his own garage as well as working with fellow Wabash Students Ben Thrall, Elmhurst, Ill, and Luke Odom, Energy, Ill, in a pond building business called Ipond.; Jason Siegel, Fort Wayne, In., will be working with Dr. Todd Rowland '85 in Bloomington doing bioinformantics research.; Jason Simons, Logansport, In., has an internship at Second Presbyterian Church in Indianapolis. He will be exploring the roles of the ministry. He will be giving pastoral care, sermons, Christian education, leading mission trips. He is working with Dr. William Placher, who set up the internship.;

Brandon Stewart, Caruthersville, Missouri, will be working for the Financial Aid Office on campus. He is also attending summer conferences in D.C. and going to Toronto for Beta Theta Phi conference.; Garrett Thiel, Lowell, In., will have an internship at a genetics lab located in Covington, In.; Homer Twigg, Indianapolis, Clayton Craig, Morristown, In., and Zach Webb, Anderson, In., will be canoeing all 330 miles of the Wabash River over three weeks as part of the Lilly Present Indiana program. During their time they will be making a travel guide and taking biological observations.

Matt Vest, Trafalgar, In., will be coaching and age group swim team in Trafalgar as well as waiting tables at Applebee's at Franklin, In.; Roosevelt Washington, Indianapolis, will be going back home to work at the Indianapolis Indian's Victory Field and take classes and Ivy Tech.; Trayton White, Bluffton, In., will be a research assistant at the Boyce Thompson Institute for Plant Pathology at Cornell University in Ithaca, New York.

Sexton '07 is a Wabash College English major.