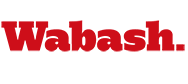 Junior Artist Displayed Second Installation
by Howard Hewitt

April 24, 2006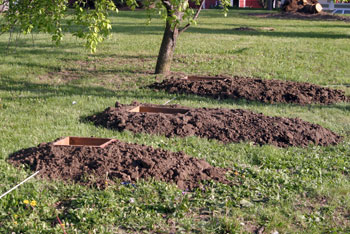 Junior art major Nic Bitting put up another installation art piece Friday. Bitting presented his first reflection of Wabash campus history Monday.
Bitting, from Carmel, In., constructed his art display on a northwest corner of campus reflecting on the historical significance of property once owned by College founder Caleb Mills.
"My art is concerned with making an audience aware of their environment," Bitting said in his artist's statement. "The pieces I produce are inexorably related to place and history. By making viewers aware of the historical uses of a place I hope to challenge their understanding of the place."
"To execute a piece I must gather information about a specific site, receive approval to install a piece at the site, and collect resources and resources from various parties," Biting said in the statement. "This leads to a very dialectic process as I am in contact and discussion with multiple people, organizations, and offices as I work towards the completion of a piece."