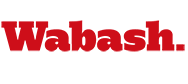 Pacheco and Dits to Screen Original Film Thursday
April 18, 2006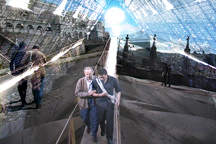 How do our life-stories affect the way we experience reality?
Adapted from a short-story by Ecuadorian writer, Luis Aguilar Monsalve, The Vagrant Writer's First Born is a short, post-modernist film layered with complex relationships—father and son, writer and character, life and death—that speak about how such relationships form us and/or are formed by us through our perspective of them.
Directed by Reynaldo Pacheco '06, The Vagrant Writer's First Born combines the exotic and colonial locations of Ecuador in tandem with the Ecuador Summer-Studies Program. The film stars Luis Aguilar Monsalve and Reynaldo Pacheco. The story was translated from its original Spanish and adapted for screen by Pacheco and Andrew Dits '07. Dits was the cinemaphotographer, while Tyler Bernet '05 composed the original score.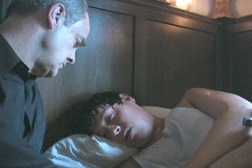 "I invite you to come, feel, and experience a fresh and challenging story," said Pacheco. "We'll watch the film and then have time to discuss it afterward."
A light lunch will be served in the Littell Lobby of the Fine Arts Center beginning at 11:45. The film will be shown at 12:15 in Korb Classroom. The event is sponsored by the Public Affairs Office and the Ecuadorian Studies Program.
The screening is free and open to the public.