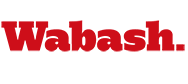 Wabash Alumnus Victim of Brutal Beating
by Jim Amidon

April 15, 2006

Wabash College alumnus Ryan N. Smith '03, is recovering in a Miami hospital after suffering a violent beating while vacation on the Dutch island St. Maarten last week. Investigators are calling it a hate crime.

On April 6, Ryan and some friends, including Dick Jefferson, the senior broadcast producer for CBS Evening News Saturday, were out for drinks at a club on St. Maarten, where they were renting a villa for the week. The men were harassed by a gang of four men and two women while in the club; it escalated to such a point that the club owner called the police, who did not respond. Later, the club owner asked the offenders to leave.

Shortly thereafter, Ryan and his friends headed to the parking lot, where the gang was waiting in their car. They beat Smith with a four-pronged tire iron. Jefferson witnessed the attack and came rushing to Ryan's side, only to be blind-sided by the same tire iron and knocked unconscious. Police still did not respond to calls for help. At the hospital, police were again phoned, but did not arrive to take a statement or produce a report.

Smith and Jefferson were airlifted to Miami, where Ryan underwent surgery on his brain. His skull was fractured and had suffered brain injuries that affected his vocal and motor abilities.

He was moved from intensive care on April 12 and on April 13 began to walk again. His injuries remain severe, and he continues to struggle with speech and his ability to write. Doctors believe he'll need months of in- and out-patient treatment and therapy.

Smith, a Lambda Chi Alpha and political science major at Wabash, earned his master's degree from the Columbia University School of Journalism. He interned with David Letterman and is currently a research producer for the CBS news magazine 48 Hours.

Since the attack, Wabash alumni have reached out to help Smith and his family. Tim Padgett '84, Time magazine bureau chief in Miami, put Patricia Smith, Ryan's mother, in touch with Human Rights Watch officials and began to draw media attention to the case, which St. Maarten officials were reluctant to investigate. Initial reports were that Ryan and his friends were victims of "gay bashing."

Alumni Greg Castanias '87 and Tom Koenig '85 have also been helpful to the family. Castanias, a partner with the Washington law firm Jones Day, has worked with the Smith on legal issues. Koenig, who is a professor at the Johns Hopkins Medical School and Dean of Students, has offered his assistance should Smith need long-term care.

Padgett's Time online piece of last week shed light on violence against gay tourists throughout the Caribbean islands, focusing on the murder of gay tourists in Jamaica. Since that time, Smith's case has been featured on Good Morning America and The Today Show.

Because Smith was the victim of a hate crime and criminal investigation is now underway on the island of St. Maarten, Ryan remains under tight security at Jackson Memorial Hospital. He cannot receive packages at this time.

Click here to view a CBS4 (Miami) story from April 14.

Click here to view the Good Morning America story.