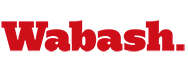 Easton: Feminist Movement Doesn't Represent Majority
by Howard W. Hewitt

April 5, 2006

Michelle Easton decried the false representation of the 'radical feminist leadership' in the United States Wednesday night portraying itself as representing the majority of American women.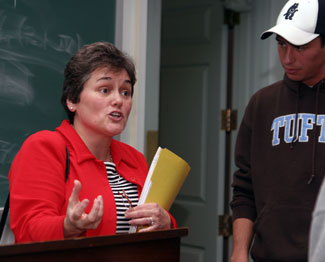 "The women's movement in America today does not represent huge numbers of American women. It represents a radical, left-wing liberal point of view," said Easton, president of the conservative Clare Booth Luce Policy Institute.
"The conservative movement has wonderful smart, articulate women who support Ronald Reagan, conservative-type philosophy and they are seldom supported by anyone in the feminist movement, anyone in the academy, and in fact we're frequently trashed and silenced."
Easton's remarks were titled "The Failures of Feminism" and covered the start of the feminist movement in the 1960s and 70s with 'bra burners" and covered those she views as feminist leaders through today's newsmakers.
She touched upon today's political leaders and frequently invoked the name of key National Organization of Women leaders and feminist icon Gloria Steinem. "Feminist leaders continue to get tremendous coverage because the media loves them," she said. "The media delights in savaging conservative women."
Easton and the Policy Institute are also known for their out-spoken criticism of the Vagina Monologues, performed Feb. 13, 2005, on the Wabash campus.
"The play is disgusting," she said. "Every man is described as a rapist or weirdo. It's a pornographic play."
When challenged during the question and answer period about the playwright's stated intent to reduce violence against women, Easton responded she just didn't think that worked. The Wabash performance benefited, in part, the Crawfordsville Family Crisis Center.
Easton noted on a number of occasions during her remarks the importance of bringing the conservative message to college campuses.
"The fact is to have a conservative woman's voice like mine on this campus the invitation had to come from the conservative journal (The Commentary) and not the Gender Issues Committee," she said. "That simply reinforces the point that they really aren't interested in the views of all women in America."
Easton's appearance was sponsored by The Commentary and, in part, funded by the Young America's Foundation.