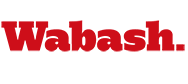 Faculty Film Committee Presents: Seven Deadly Sins
by Jeremy Sexton '07

March 29, 2006

The Seven Deadly Sins Film Festival kicks off this Friday with an 8:00 PM showing of the Coen Brother's film The Big Lebowski.

There will be a total of seven films shown throughout two weeks, each followed by a faculty led discussion.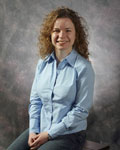 "The faculty film committee's role is to bring high quality cinema to campus for the Wabash Community to enjoy together," Film Committee Director Professor Amanda Ingram said. "We spent a lot of time brainstorming together to find films that would be engaging intellectually stimulating, and entertaining to a wide variety of people. We decided early on to choose a theme which to focus our selections, and the Seven Deadly Sins seemed to be a perfect fit. It's a wide-open theme and allows us to choose a mix of familiar favorites, must-see classics, and wonderful but perhaps not so well known films.
"There is something magical about sitting alone of with friends in a dark room watching larger than life images flash in front of you. One of my greatest memories from college is spending hours at the local art cinema that was located a couple block from campus. I saw so many great films during those four year and really developed my love for them then. Most of us can't get that experience from home. Crawfordsville obviously has a couple of places where you can see movies on the big screen, but we're hoping to show some films that would never come to town otherwise and encourage intellectual discussion of them."
All showings are open to the Wabash Community and will he held starting March 31st at 8:00 PM in Corb Classroom. A full schedule and a link to each film is below.

Friday March 31
THE BIG LEBOWSKI
The Coen Brothers' 1998 film.
Lebowski, mistaken for a millionaire, seeks restitution for his
ruined rug and enlists his bowling buddies to help get it.
Discussion: Lon Porter


Monday April 3
DELICATESSEN
Marc Caro and Jean-Pierre Jeunet's 1991 film (in French).
Post-apocalyptic surrealist black comedy about the landlord of an
apartment building who creates cannibalistic meals for
his odd tenants.
Discussion: Amanda Ingram




Wednesday April 5
THE NUTTY PROFESSOR
Jerry Lewis's 1963 film.
To improve his social life, a nerdish professor drinks a potion that
temporarily turns him into the handsome, but obnoxious Buddy Love.
Discussion: Matthew Bentley


Friday April 7
KILL BILL VOLUME 1
Quentin Tarantino's 2003 film.
The Bride wakes up after a long coma. The baby that she carried
before entering the coma is gone. The only thing on her mind is to
have revenge on the assassination team that betrayed her - a team she
was once part of.
Discussion: Dan Rogers



Sunday April 9
LOLITA
Stanley Kubrick's 1962 film of Nabokov's novel.
A middle-aged novelist falls in love with a 12-year-old girl.
Discussion: Gilberto Gomez

Tuesday April 11
A SIMPLE PLAN
Sam Raimi's 1998 film.
Two brothers and a friend find $4 million in the cockpit of a downed
plane. The pilot is dead. No one is looking for the money. To keep
it, all they have to do is wait.
Discussion: J.D. Phillips



Sunday April 16
ALL ABOUT EVE
Joseph L. Mankiewicz's 1950 film, starring Bette Davis.
An ingenue insinuates herself in to the company of an established but
aging stage actress and her circle of theater friends.
Discussion: Michael Abbott