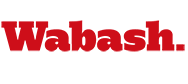 Wabash No. 6 on Princeton Review's Top 10 Private College List
by Howard W. Hewitt

March 28, 2006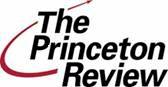 Wabash College is the nation's 6th best value private college according to The Princeton Review. The New York-based education services company features Wabash on its "Top 10 Best Value Private Colleges" ranking list and profiles the school in the 2007 edition of its book, America's Best Value Colleges (Random House / Princeton Review, $18.95), on sale March 28. The book has profiles of 150 colleges chosen for their excellent academics, generous financial aid packages and relatively low costs. It includes 103 public and 47 private colleges in 40 states.
Wabash 6th-place ranking puts it on the list with 10th-place Earlham. No Indiana college made the Top 10 public school list.
"I'm delighted to learn that Wabash is near the top," Dean of Admissions Steve Klein said. "If you consider what the College actually spends per student, our value would be even greater. The learning opportunities at Wabash are exceptional and are becoming more widely known across the country.
"Being listed as a top value by the Princeton Review is helpful to our recruiting effort. Many families and counselors draw on the publication to help sort out what colleges to consider. I expect our position near the top will generate interest from families in areas of the country where Wabash
is less known. And it should reaffirm our posture as one of the premier liberal arts colleges in the midwest."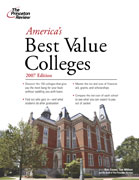 The Princeton Review compiled the ranking list and chose the colleges for the book based on data the company obtained from administrators at 646 colleges, and its surveys of students attending them.
"We considered over 30 factors to rate the colleges in four categories: Academics, Tuition GPA (the sticker price minus average amount students receive in gift aid scholarships and grants), Financial Aid (how well colleges meet students' financial need), and Student Borrowing," said Robert Franek, vice president of publishing, The Princeton Review. "We recommend the 150 schools in this book as America's best college education deals for 2006."
America's Best Value Colleges has three-page profiles on the colleges, ranking lists of the top 10 best value private colleges and top 10 best value public colleges, and advice about applying for college admission and financial aid. It is one of more than 200 Princeton Review books published by Random House in a line that includes the annual Best 361 Colleges. Known for its test-prep courses, books, and college and grad school admissions services, The Princeton Review is an education services company not affiliated with Princeton University or ETS.