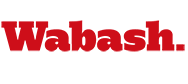 Writer Terry Tempest Williams Here Again Tonight
March 24, 2006

Get directions to Wabash College Fine Arts Center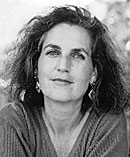 The Visiting Artists Series is pleased to present the acclaimed essayist and nature writer Terry Tempest Williams, who a public reading tonight at Wabash College.
On Tuesday, March 28, Williams will give a reading at 8 p.m. in Salter Hall. Both events are free, but tickets need to be obtained from the Fine Arts Center Box Office by calling 765-361-6411. A reception and book signing will follow each presentation.
The author of Refuge: An Unnatural History of Family and Place, The Open Space of Democracy, and six other books about nature, art, spirituality, and politics, Williams grew up within sight of the Great Salt Lake in Salt Lake City, Utah, and sees her views as "having been shaped by the Great Basin and Colorado Plateau" and her Mormon culture. "The tenets of family and community which I see at the heart of that culture," she writes, "are then articulated through story."
In Refuge, Williams chronicles the flooding of the Bear River Migratory Bird Refuge in 1983 alongside her mother's diagnosis with cancer believed to be caused by radioactive fallout from nuclear testing in the Nevada desert in the 1950s and 60s. The San Francisco Chronicle wrote, "There has never been a book like Refuge. . . . utterly original. Williams has twice testified before the U.S. Congress, moreover, regarding environmental links associated with cancer, and she has been a strong advocate for America's Redrock Wilderness Act.
Williams's lecture Monday night will draw on her reflections in her book of the same title, a collection of essays published in 2004 that explores ways of moving beyond partisanship to solve environmental and political problems. The Open Space of Democracy offers Williams's personal perspective on the ethics and politics of place, spiritual democracy, and the responsibilities of engaged citizenship.
Her other books include Pieces of White Shell: A Journey to Navajoland, Coyote's Canyon, An Unspoken Hunger: Stories from the Field, Desert Quartet, Red: Patience and Passion in the Desert, and Leap, an extended meditation on Hieronymous Bosch's 15th-century triptych The Garden of Earthly Delights.
Widely anthologized and taught, Williams's work has appeared in The New Yorker, Audubon, The New York Times and other national and international publications, and she has been awarded a Guggenheim and a Lannan Literary Fellowship.
Contact the Fine Arts Center Box Office by phone: 765-361-6411. The box office will open 90 minutes before curtain time for Visiting Artists events.