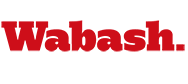 Venis '09 Wants to Urge Others to Quit Smoking
by Wade Coggeshall

March 24, 2006

Juan Carlos Venis '09 is part of a generation that was repeatedly and unambiguously warned about the dangers of smoking.

"I was silent in high school (about this issue) but always opposed to smoking," the Wabash College freshman said. "I have family members who smoke. Some have been able to quit, but others can't yet. They've always told me it was a habit they knew they shouldn't have started. I have Wabash friends who aren't able to quit either."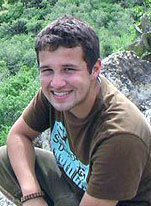 It took a devastating first-hand account from a man who lost his wife to lung cancer to spur him to activism.
Venis is part of Voice, a state, youth-led movement designed to counter the marketing approach used by tobacco companies. He's working with the Montgomery County A.H.E.A.D. Coalition (Advocates Helping to Educate Against Drugs) to recruit other Wabash students to serve as youth facilitators and help educate area children about the dangers of smoking. So far there's a group of six Wabash students working to spread the positive message, with strong participation from the local PRIDE chapter.
That group is joining with PRIDE on Drop Dead Day May 6 at the Tippecanoe Mall in Lafayette. The event symbolizes the number of deaths attributable to tobacco use.
Venis was the convocations chair on West Lafayette High School's student council. He invited Rick Stoddard to speak at one school program. Stoddard started working closely with anti-tobacco groups after his wife died of lung cancer at age 46. The poignant account of his loss inspired Venis to join Voice and other drug- and tobacco-free organizations like the Tobacco Control Partnership, now called the Tobacco Free Partnership.
He's continuing his crusade in college.
"It's important to get younger people to not pick up the habit," Venis said. "Obviously it's expensive and dangerous to your health. We don't nag, but give information and help people to quit. We're not against smokers, but the marketing tactics of the tobacco industry. They're still skirting the rules and appealing to young people. You could say with Voice, we're planning our own marketing tactics."
Kelly Trusty, A.H.E.A.D. executive director, said it's important to have college students willing to appeal to youth about smoking.
"Tobacco companies target college students and high school students," Trusty said. "With Voice, it's targets targeting targeters and banning together. I know a lot of these guys have been involved in activism, and want to be part of this community and help make it stronger. Plus some have helped fight the tobacco industry in their hometowns, so they bring a cool experience."
Besides participating in such symbolic events as Drop Dead Day, the Wabash youth facilitators also are available for presentations. Area youth groups can take advantage of funding from the Indiana Tobacco Prevention and Cessation Industry, as part of the tobacco master settlement agreement of 1998, to do projects related to the fight to curb smoking.
Venis isn't ruling out a renewed charge to advocate a smoking ban in Crawfordsville and Montgomery County too.
"At this point, providing information to the community is the best thing we can do right now," he said. "If we can sustain the group and keep moving forward, we'll propose a smoke-free ordinance again, poll the community and see how such laws are working elsewhere. It's definitely something we're not going to forget."

Coggeshall is a Crawfordsville Journal Review reporter. This story first appeared in the Journal Review March 24.