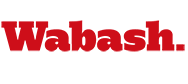 Wamidan Entertains at Spring Concert
March 21, 2006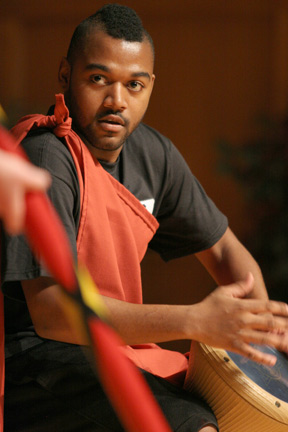 Wamidan, Wabash's World Music Ensemble, celebrated its sixth anniversary with another stunning concert Wednesday night in the Salter Concert Hall at the Fine Arts Center.
Click here to see photographs from the performance.
Led by artistic director James K. Makubuya, Wamidan again performed a variety of music, from East African folk dances to the popular South African Gumboot dance.
Joining Wamidan in concert was the Whole Person Ministry Steel Orchestra, which performed awe-inspiring music from the Caribbean on a range of steel drum-inspired instruments. Members of the orchestra even invited the audience on stage while they performed the distinctive calypso sounds.
And once again, the sons of Wabash faculty stole the limelight with a performance on the akogo (thumb piano). Brian Thompson, son of mathematics professor Peter Thompson, and Robin Morillo, son of history professor Stephen Morillo, played Serindan, a very difficult piece of music from northeastern Uganda.