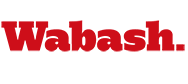 National Capital Group Hosts Wabash Students and Faculty
by Tom Runge

March 16, 2006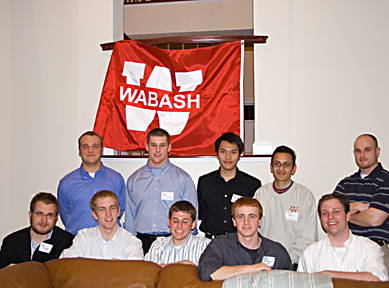 Two separate groups of students descended on Washington over spring break. The first group was a Immersion trip led by Professors David Hadley and Phil Mikesell. This class deals with the legislative and executive branches of government with Homeland Security as a particular focus area. To read more about this trip, from the students' perspective, click here.
The other group in town were the participants in the second Jim Graham '65 Externship Program. Ten young men from the College made the trip, almost doubling the number of participants last year. During the week, Wabash alumni and their families hosted our students in their homes. During the business day, our students worked alongside other alumni, learning firsthand what the real word is really like in the areas of business, consulting, not-for-profits, and the practice of law.
On Friday, March 10, as the week was winding down, Jane and Greg Castanias '87 hosted both groups at their home. Their house was packed with a great turnout of alumni and students. Many thanks go to Jane and Greg!
The National Capital Association is one of our most active, most energetic regional associations. If you'd like to start something like the externship program in your area, just contact Wabash at alumni@wabash.edu.

Pictured: The ten participants in the 2006 Jim Graham '65 Externship Program.
For other photos, click here.