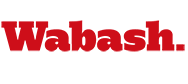 Economics and Political Analyst Ramiro Crespo to Speak at Wabash
March 14, 2006

Get directions to Wabash College Baxter Hall

Ecuadorian economist, Ramiro Crespo, will give a lecture at 8 p.m. Thursday, March 23 in Baxter Hall, room 101. Crespo will be giving a lecture on the left/right movement in Latin America: "Does Chavez and Morales Represent the Latin American Future?"

Crespo is the general director of Analytica Investments Ltd., President of Analytica Securities C.A., and principal partner of AnalyticaFunds Management C.A. He was also president of ESFISA, Investban C.A. as well as general manager of Banco Universal S.A. (Unibanco). As a complement to his experience as stock broker and securities manager, he has performed professional assessorship in mergers and acquisitions.

He has worked for Citibank, National Westminster Bank, and the Inter-American Development Bank (one of 15 graduate students, selected from universities in the United States and Canada). He was president of the Association of Stockbrokers, member of the Board of Product Exchange and of the Chamber of Mining, as well as director of the Quito Stock Exchange, DECEVALE and CTH.

Crespo is a recognized economic and political analyst; he has been interviewed on CNN by Alberto Padilla, Reuters Television and has been quoted in Euromoney, the New York Times, the Miami Herald, the BBC, and other domestic and international media. He is an economic commentator for Radio Bolivar. He has been a professor and lecturer at various universities and international organizations.

Crespo's talk is free and open to the public.