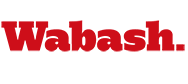 Comedian Greg Fitzsimmons Headlines Honor Scholarship Weekend
by Jim Amidon

March 7, 2006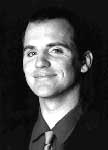 Wabash College is pleased to announce the performance of award-winning stand-up comedian Greg Fitzsimmons during the 113th Honor Scholarship Weekend. Fitzsimmons will perform at 8:00 p.m. on Saturday, March 25 in the Wabash College Chapel. All prospective Wabash students attending Honor Scholarship and Fine Arts Fellowship Weekend are invited to attend.
"We're really excited to bring such a funny comedian to campus for Honor Scholarship Weekend," says Dean of Admissions Steve Klein. "Our guests will be treated to a full weekend of sports and social events, ending with Greg's hilarious show on Saturday night."
Greg is a regular performer on "The Late Show with David Letterman," "The Tonight Show," "Late Night with Conan O'Brien, "Late Late Show with Craig Kilborn," "Jimmy Kimmel Live," and CNN. He's done comedy specials on Comedy Central and has made over 25 appearances on "The Howard Stern Show."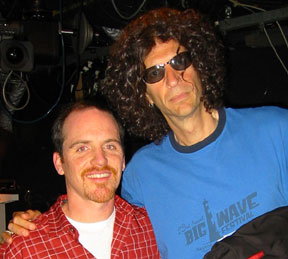 In 2005 Greg won two Daytime Emmy Awards for writing and producing on "The Ellen DeGeneres Show." He is currently writing for a new HBO sitcom called "Lucky Louie" and has a deal with ABC to develop his own show. He hosted a Cable Ace Award-winning game show on MTV called "Idiot Savants" and in 2001 the U.S. Comedy Arts Festival in Aspen awarded him the prestigious "Jury Award for Best Standup Comedian." He has written on the acclaimed comedy shows "Politically Incorrect," "The Man Show," "Cedric the Entertainer Presents," and has written for the Emmy Awards.

Students attending Honor Scholarship and Fine Arts Fellowship Weekend will compete for over $3 million in scholarships. In addition, the Wabash baseball team plays games against DePauw and Clarke on Saturday and Sunday; the tennis team hosts the Kerry Seward Memorial Tournament; and the track and field team hosts the Wabash Relays. There is also an activities fair, parents' reception, and opportunities to meet with faculty and coaches.

Fraternities will throw open their doors for the first formal weekend of rush activities. Fraternities offer social activities that range from hog roasts to Caveman Bouts boxing, and from Texas Hold 'Em tournaments to watching NCAA basketball on big screen TVs.

"This is a time when we hope any students interested in attending Wabash in the fall will come and spend the entire weekend at Wabash to get a feel for what the campus is like on weekends and to get to know the young men who attend the College," added Klein.




For more information see: