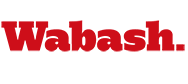 Immersion Learning Trips Enhance Wabash Education
by Howard W. Hewitt

March 2, 2006

New York's city culture and its writers, the politics of national security in Washington D.C., and the intricacies of marketing strategies in Indiana, will highlighted this year's Spring Break Immersion learning experiences.

Four student groups set out on immersion trips over the College's Mar. 6-10 spring break. Additionally, the Wabash College Glee Club began its spring by performing at Indianapolis with the Morehouse College Glee Club.

All four student groups documented their daily experiences with blogs.

The only international trip was J.D. Phillips' mathematics excursion to Prague. Students conducted research side-by-side with Czech students at Charles University in Prague.

If you don't have any rich experiences for books to illuminate, then reading them (i.e., liberal learning) is dry, formal, and ultimately of limited value," Phillips said. "And oftentimes, young people precisely because they are young, have not had a variety of rich and vivid experiences. I take as one of the goals of Wabash's remarkable immersion learning programs, the opportunity to provide the sorts of rich experiences that liberal learning can meaningfully illuminate and reflect on. Or put it another way: these experiences are central to the Wabash experience if what we're up to in the classroom is to have any real depth.:"

English Professor Warren Rosenberg led a group of students to New York City as part of his 'English 350: New York City in Literature and Film' class. The students had a full agenda rich with cultural experiences, sightseeing and discussions with writers and authors.

"We have been reading novels and seeing films set in and about the city," Rosenberg explained before the trip. "On the trip the students will visit actual locations depicted and will experience the reality, or the students reality, that the literature had been representing.

"When we visit the City we will take a boat ride to Ellis Island and visit the tenement museum, to see where these people actually lived. We have read about Harlem and will visit there, and other locations."

The students spent a morning interviewing native New Yorkers, met an editor at Entertainment Weekly, and a writer for Gentleman's Quarterly Magazine. And no trip to New York would be complete without an eclectic sampling of the city's diverse restaurants.

Political Science Professor David Hadley led a group of students to the nation's capital. The class focused on the legislative and executive branches of government. That trip will also took a close look at issues surrounding Homeland Security.

Students will met with Homeland Security officials, talked to Indiana legislators or their representatives during the visit. They toured all of the usual sights on Capitol Hill. Their week will ended with a dinner hosted by Wabash College alums living in the D.C. area.

This year's new immersion experience leaned heavily on Wabash alum teaching students about marketing. Ken Turchi '80 lead the group, which based itself out of Indianapolis.

They talked with a small Broad Ripple coffee shop owner about challenging Starbucks. A marketing representative of the Indianapolis Symphony Orchestra discussed the challenges they face. And, the students visited Conseco Fieldhouse and talked with Pacer marketing officials about selling a major sport in a small market city.

The group made two trips, one to Muncie where a group of Wabash alums headed by Scott Smalstig '88 run a communications firm. The students visited South Bend Wednesday and talked marketing with the Indiana College Football Hall of Fame.

Professors lead the immersion learning trips which are funded, in part, by the Campaign for Leadership. There are no costs to the students except for a few meals and spending money. The students on all trips usually have their evenings free to explore the cities they're visiting on their own.

German professor John Byrnes will be taking a group again this May to Berlin, Germany, for an immersion into German culture and language. Also in May, Theater Professor Dwight Watson will lead a group to Scotland. Professor Tobey Herzog took an English class to London fall semester.