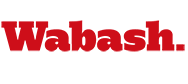 McDorman Study Shows Relationship Between Pledges, GPA
by Jeremy Sexton '07

February 24, 2006

Is there a relationship between pledgeship and G.P.A? Does it make a difference whether a freshman is a fraternity pledge or living in a dorm?

On Thursday February 23, Professor Todd McDorman, Associate Professor of Rhetoric and Department Chair, delivered a presentation entitled "Exploring Living-Learning Environments at Wabash College."

It is Professor McDorman's second investigation of student practices and initiatives supporting academic success at Wabash. The first investigation took place in the 2001-2002 school year and the subsequent investigation took place in the spring of 2005.
McDorman interviewed Wabash students about the academic practices of their living units, particularly how they were orientating freshmen to the academic and cultural expectations of Wabash College.
"The purpose of this study was to explore what ways students have made educational efforts in the respective living units," McDorman said. "I wanted everyone to have an increased understanding of the academic living unit experience."
McDorman interviewed 46 students and two staff members, primarily directing his questions toward how both Greek and Independent living units acclimate their freshman to the Wabash experience.
"Fraternities have more developed and structured systems regarding acclimating their freshmen to the academic rigor of Wabash." McDorman said. "However, the independent students lack similar structures that our Greek system has at Wabash."
The major evidence for enhanced performance within the Wabash fraternity system has been the result of increased G.P.A, member enrollment, and overall moral. Whereas, the Independent living units feel they have a strong sense of identity and community. They also feel that they are often marginalized because of poor housing quality.
"The students living in independent housing told me they have a lack of communal space, many of units are in disrepair, and they often feel they are given a back seat to Greek living units." McDorman said.
Another interesting finding in McDorman's research was that there was a relationship between the G.P.A. of freshmen living in fraternity units and the length of their pledgeship.
"It seems the sooner fraternities initiate their freshmen the worse their G.P.A. is. I have found that the longer freshmen undergo pledge ship the better their G.P.A. is." McDorman said. "However, these are only statistics."
Sections of Professor McDorman's study were submitted for possible consideration by the Board of Trustees.
Sexton is a Wabash College junior and English major.