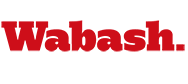 Three Wabash Graduates to Discuss Religion and Government
February 13, 2006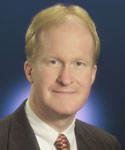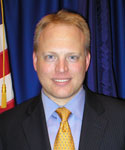 A panel of three Wabash graduates will discuss the role of religion in government at 4:30 p.m. Thursday in Baxter 101.
The Commentary, a campus conservative journal, will sponsor the religion and government panel with a reception to follow the discussion.
The participants will be mark Rutherford '82, chairman of the Indiana Libertarian party, Dr. Stephen Webb '83, Wabash religion professor, and Tom Fisher '91, Indiana Solicitor General.
In photos: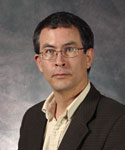 Top: Fisher on left, Ruttherford on right.
Second row: Professor Webb.