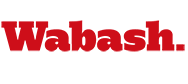 The Acting Company to Present Three Musketeers Tonight
February 10, 2006

The Acting Company, a 2003 Tony Award winner for excellence in theatre, will The Three Musketeers tonight in Wabash College's Ball Theatre.

As part of the College's Visiting Artists Series, The Acting Company will present The Three Musketeers. The production is scheduled for 8 p.m. in Ball Theater. Tickets are free but must be obtained through the box office.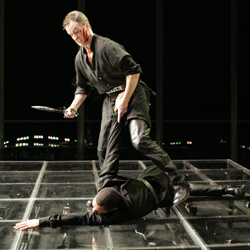 The Acting Company promotes theater and literacy by bringing a touring repertory of classical productions, talented young actors, and teaching artists into communities across America. The company performs each year in over 50 cities to audiences of 70,000 and reaching more than 25,000 students with its arts education program.
The Company seeks to develop the best young American actors by giving them an opportunity to practice their craft, build a discerning national audience for the theater, and educate students in under-served communities.
Founded in 1972 by John Houseman with members of the first graduating class of Juilliard's Drama Division, The Acting Company has performed plays for more than 2 million people in 48 states.
The Company has given a generation of actors the opportunity to master their craft. Alumni include: Kevin Kline, Patti LuPone, David Schramm, Jessie L. Martin, Keith David, Lorraine Toussaint, David Ogden Stiers, Mary Lou Rosato, Lisa Banes, Derek Smith, Frances Conroy, Dennis Boutsikaris, and Jeffrey Wright.
The Acting company has been honored with the Obie Award, the Los Angeles Drama Critics Circle Award, Citibank's Excellence in Education Award, two Audelco Awards and two Tony Award Nominations.
In photos:
Above: A scene from Macbeth.
On homepage: A scene from The Acting Company's production of The Three Musketeers.