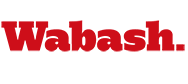 Chicago Author Adds Voice to Wabash Classroom
by Howard W. Hewitt

February 7, 2006

College classroom text or reading materials can fall into a number of classifications from scholarly to experienced-based. Bringing a text's author to the classroom can add context, new information, and a chance for interaction that merely reading the pages of a textbook can never equal.

Students in Michelle Pittard's Education 302 class are enjoying a unique opportunity in their "Teaching Adolescents in the High School" class. The six students are interacting, via Blackboard on the Internet, with Leslie Baldacci. Baldacci wrote a book about her own classroom experience in Chicago, Inside Mrs. B's Classroom: Courage, Hope, and Learning on Chicago's South Side.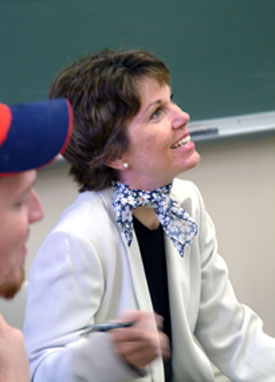 The McGraw-Hill book is in its third printing and details Baldacci's first year of teaching after a long career in journalism for United Press International and the Chicago Sun-Times. Baldacci left journalism, taking a two-thirds pay cut, to teach. She continued to teach at Arthur Dixon Elementary School where she started her second career in 1999, the year that inspired the book. But she has since returned to the Sun-Times.
One focus of the Wabash class is teaching in an urban setting and integrating multi-cultural diversity issues into the course, Pittard explained. The students will teach a two-week period in Montgomery County schools this semester. Later in the spring, the students will be going to Chicago to observe classes and possibly participate in teaching at inner-city schools.
A Purdue graduate student, Harvey Minton, team teaches with Pittard.
"Harvey recommended the book," Pittard said. "He uses it in the course he teaches at Purdue. It seemed a perfect fit since we're doing the Chicago experience."
Baldacci was unable to schedule a campus visit so Pittard set up a discussion thread for her students to interact with the author.
"It was impossible for me to drive three hours to Wabash in dicey January weather, so Michelle found the solution in technology that made it possible for us to communicate honestly and intimately, in a timely fashion, online," Baldacci said.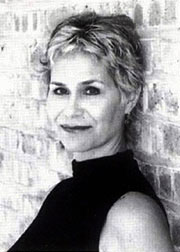 The author has been struck by the students' questions. "I am always inspired by the commitment and insight of future teachers," she said. "Even before they get to the classroom, they have a clear sense of purpose that will be their backbone throughout their career."
For the students, the interaction has been a dose of reality.
"It is hard for most of us to picture what it is going to be like stepping into an inner-city school when we grew up in rural Indiana," said Morgan Nolan '07. "Her participation gives us that perspective to ease some of the tensions but also help prepare us for the worst and the best.
"Her views are special because they provide an outsider's view in the Chicago School System, which is the perspective most of us will be seeing. We also look at her contributions as a great way for white-middle class Americans who struggle to enter into a multi-cultural setting where racial issues create high tensions."
Chris Serak '08, the only sophomore in the class, agreed her background explanations have been a real plus. "It helped me to gain a firmer grasp on her thoughts about education and how teaching has influenced her life."
The students' reactions were exactly what Pittard had hoped when initially contacting Baldacci about participating.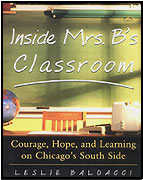 "I think any time you can connect to the author of the text you're using in class, it adds value because then the person and experience seems more real," Pittard said. "She's been very candid online about answering questions. She's given some insight to the students to what it's like to go into a very racially diverse setting as a white female. She's coming from what we would describe as a pretty privileged background and that's where our students are. That's who they are."

Ashley Stephens '08 said reading the book has helped prepare the class not just for a visit, but possible teaching careers in urban areas. "While the courses in Teacher Education are meant to prepare students to teach and do a good job, I think having the opportunity to talk with individuals who have been involved in the profession can be very helpful."

"Being able to talk to Mrs. Baldacci is a very special opportunity and hopefully it will help me and my fellow classmates become even better teachers."

Baldacci has enjoyed the experience as much as the students and has been impressed with the dialogue.

"I was struck by the different backgrounds of the gentlemen," the author said. "They understood the applications of education in all of their fields, from political science to psychology, and the nature of their questions revealed the level of their understanding of the role of education in social justice. They were honest and revealing. I look forward to meeting them in person to continue our dialogue."

Pittard hopes the class can meet with Baldacci while in Chicago. She also hopes to bring the author to Wabash for a possible speaking appearance.

Hewitt is Wabash College's Director of New Media/Web Editor.

In Photos:

Top left: Pittard in the classroom.

Center right: Baldacci




For more information see: