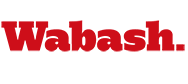 Cincinnati Group Welcomes Andy Ford H'03
by Tom Runge

January 23, 2006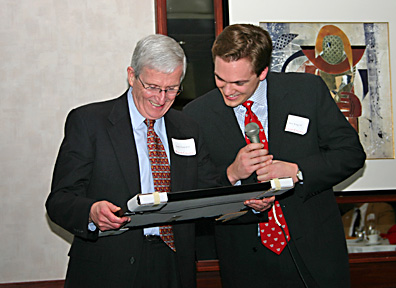 A big crowd welcomed President Andy Ford H'03 back to Cincinnati for the annual winter dinner for alumni and prospective students. Regional association president Steve King '97 served as the evening's emcee, welcoming the group to the now familiar and very popular Montgomery Inn in downtown Cincinnati.
After dinner, Steve Marcou '93, senior assistant director of Admissions, introduced the evening's guests and reminded the group of several upcoming admissions deadlines. Steve King then introduced President Ford as the keynote speaker for the evening. Andy updated the crowd on a great fall semester, the ongoing search for a new president and the upcoming search for a new Dean of the Faculty.
As the evening drew to a close, King presented Andy Ford with a gift from the regional association. The gift, a work of art by a local art, was personally signed by the artist and annotated as a gift to Andy from the members of the regional association.
Many thanks to Steve King, regional president, and to Bill Augspurger '64 for setting up the entire event. A good time was had by all!!!
Photo: Andy Ford and Steve King admire the gift presented to Andy.
For more photos, click here.