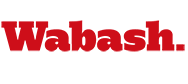 Patton Honored for Work in Appellate Law
by Steve Charles

January 13, 2006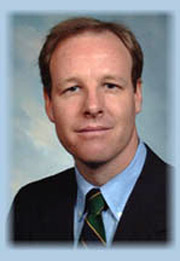 George Patton, Jr. '84 recently received two national honors for his work in appellate law.
In October, Patton received the Distinguished Contribution to Appellate Law award at the Appellate Judges Institute Summit at San Francisco. The award, given by the Council of Appellate Lawyers, cited Patton for his "contributions to the formation, organization, and development of the Council," particularly Patton's work as first chair of that organization.
On December 29, Patton was named a Fellow of the American Academy of Appellate Lawyers. Membership in the Academy is by invitation only and currently consists of only 272 attorneys who have "a recognized reputation for the highest integrity and excellence in appellate work."
Chair of the Appellate Group for Bose McKinney and Evans in Washington, DC, Patton is the author of a book on Indiana Appellate Procedure, and his law review articles have been cited by the U.S. Court of Appeals, the Indiana Supreme Court, and the Indiana Court of Appeals. He has worked on cases before the courts above, as well as the U.S. Supreme Court, resulting in more than 90 published opinions.
Patton has also taught at the Indiana University School of Law and has been active on the American Bar Association's Appellate Practice Committee.