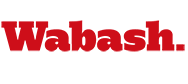 Kevin Chavous '78 to Appear On ABC's
by Howard W. Hewitt

January 12, 2006

Kevin P. Chavous '78 will appear on ABC's "20/20" Friday in a special report entitled "Stupid in America: How We Are Cheating Our Kids" with John Stossell. The show airs locally at 10 p.m. on ABC affiliates.

Chavous is a former Washington D.C. city councilman, education reformer, and author of a book on the charter school movement, Serving Our Children. He will discuss the need to introduce completion into government-run school systems in order to bring about meaningful improvement.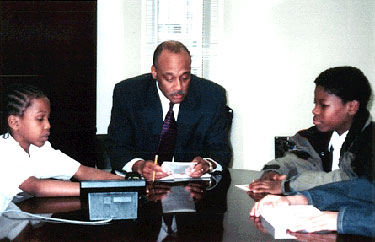 Chavous graduated from Wabash College with a degree in political science and then attended Howard University law school where he earned is Juris Doctor degree and served as class president. While at Wabash, he was a member of the Little Giant basketball team, WNDY, MXI, and Tau Kappa Epsilon.
Kevin P. Chavous is a noted attorney, author and national school reform leader. As a former member of the Council of the District of Columbia and Chair of the Council's Committee on Education, Libraries and Recreation, Mr. Chavous was at the forefront of promoting change within the District public school system. His efforts led to over 500 million new dollars being made available to educate children in D.C
A leading national advocate for school choice, Mr. Chavous helped to shepherd the charter school movement into the nation's capital. Under his education committee chairmanship, charter schools grew from zero to over forty schools and 17,000 students in six short years. That number represented twenty percent of the overall public school population in the District of Columbia, the highest percentage of charter schools in the country. His efforts on behalf of charter schools earned him the prestigious MAC award.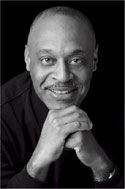 In addition, Mr. Chavous assisted in shaping the District's three-sector education partnership with the federal government. That partnership led to fifty million new federal dollars for D.C. public schools, D.C. charter schools and it funded the city's first scholarship program to allow over 2,000 low income children to attend private school.
Mr. Chavous' public service career also included his authorship of a groundbreaking report on early childhood education in the District. He also received numerous accolades and awards for his steadfast advocacy championing the University of the District of Columbia as a world class institution of higher learning. Mr. Chavous' creative approach to economic development and neighborhood revitalization was lauded by the Washington Post as "one of the more thoughtful approaches on economic development by a D.C. Official since the beginning of home rule".
Since leaving the D.C. Council, Mr. Chavous has emerged as one of the nations most respected and influential education reform leaders. He is a Distinguished Fellow with the Washington, D.C. based Center for Education Reform, serves on the national board of the Charter School Leadership Council and is active with the Black Alliance for Educational Options.