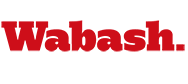 New Alumni Career Network Up And Running
by Tom Runge

October 25, 2005

Scott Crawford, the director of the Schroeder Career Center, has announced the creation of a new Online Alumni Career Network, The Exchange. Your participation in The Exchange will allow current students to network with you for career-related reasons.

Alumni who would like to network with other alumni for the same purpose have the option of opening an additional 'user' (student) account, which will allow them to access the networking capability, our job listings and other resources we've connected with our system. For more information, click here.