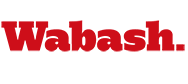 Works Revisted
by Jim Amidon

October 18, 2005

by Jim Amidon '87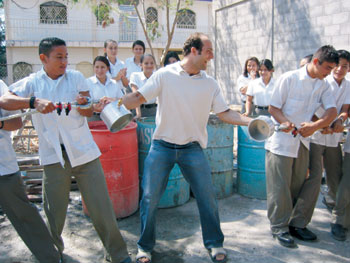 1. CHRIS DEUFEL '00
First interviewed for "A Passion for Understanding," Spring/Summer 2000
Chris Deufel talked way over our heads about string theory and quantum mechanics when he told us about his academic interests five years ago. He was a confident, soon-to-be graduate with a Truman Scholarship under his belt and Cornell graduate school ahead of him. "I refuse to be bored," he told us. "I want to constantly be experimenting with ideas."
And he has. He completed a master's degree in physics and is 18 months away from his Ph.D. His dissertation project uses optical trapping techniques (laser beams) to study single molecules of motor proteins (he's over our head again).
Last spring he took a break from the laser beams to develop an outreach science education program. He spent five months in rural El Salvador teaching children basic experiments so that they might become more interested in science. Using active learning techniques developed at Cornell, Deufel enabled over 5,000 students from 21 different schools to conduct experiments in magnetism, light sources, circuits, and other basic science problems.
Of his Wabash education, Deufel says, "Wabash's physics, mathematics, computer science, and chemistry courses prepared me sufficiently for graduate school at Cornell. The philosophy, economics, music, drama, sports and study abroad are all advantages that I cherish. Wabash taught me how to do the science. But it also gave me tools to appreciate life more completely."
2. DEON MILES '97
First interviewed for "Finding His Place at Wabash," Summer 1997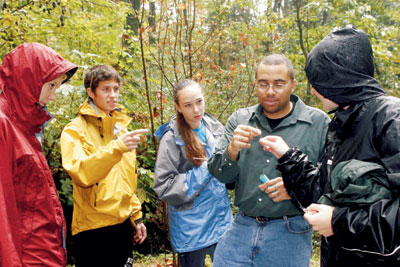 A native of Gary, Indiana, Deon Miles chose Wabash because admissions counselor Walter Blake convinced him that it would be hard, but it would be worth it. He spent four years in chemistry labs, the Malcolm X Institute, and as a basketball manager, and ultimately was selected as a commencement speaker for the Class of 1997. "I'm headed to North Carolina-Chapel Hill to study chemistry and get my Ph.D.," he told us. "I hope to go on after that and teach at a small college, and slowly but surely, one day I'd like to be a college president."
He's on the right track. He has just finished his third year on the faculty at the University of the South at Sewanee, Tennessee, where he is the John D. Mac-Arthur Assistant Professor of Chemistry. "When considering something at Sewanee, I always think about the way Wabash did it. My desire to teach was developed at Wabash."
He says he might have inherited a little of Professor John Zimmerman's wackiness, Professor David Phillips' eye for detail, and Coach Mac Petty's fire. He also recognizes now the value of undergraduate research. He has employed six student researchers in his lab in the first three years in the growing field of nanotechnology. And true to his Wabash liberal arts roots, he's working on a better chemistry course for non-major science students. The course will be on the science of cooking and food, which marries his two favorite subjects—eating and chemistry.