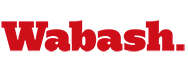 Wabash Freshman Have Variety of Summer Plans
by Howard W. Hewitt

May 2, 2005

Freshmen

Joshua Grant, has summer job working for Public Broadcasting System, taking a summer class at Indiana-Purdue at Fort Wayne; Tim Rickard, will be working roofing and construction at home in Valparaiso; Brian Deyo, going to Ocean City, N.J., for 8-week Campus Crusade for Christ Missions trip, and working construction; Phillip Merriett, will work at Ben Hur Stables, Crawfordsville, training for riding competitions, and training horses; Kyle O'Keefe , summer includes plans to swim a lot, was seeking on-campus internship; Chris Haskell, has a family trip to Fiji, but will work at Keresotes Movie Theaters in Indianapolis; Jared Lange, working in Terre Haute warehouse business; Kyle Trusgnich, working at home for a landscape material distributor in Crown Point; Homer Twigg, working at Puccini's Restaurant in Indy; Daniel Sutton, will be working at Americana Banks in New Castle, also plans trips to Tennessee and Michigan; Alex Nolan, has internship in chemistry department with Dr. LePlae.

Kyle Whisler, working labor for Danville plumbing company, playing baseball for Crawfordsville Eagles; Cory Norman, internship in chemistry with Dr. LePlae; Paco de la Rosa, working in Lebanon doing lawn care, plans summer trips to Canada and Florida; Michael Heighway, finding job in Indy, hopefully picking up a physics course; Nick Lyons, plans to workout a lot for football, play baseball and work construction; Andrew Newkirk, "getting dirty" working for Shelbyville Parks and Recreation Department; Barton Bridge, working for Indianapolis' Hapak & Mayflower Moving; Seth Baxter, will be working construction with planned road trips to New York City and Tennessee; Emmanuel Valme, planning on taking some summer school classes; Neal Monroe, studying in Wabash's Ecuador Program and working on Relay for Riley sponsorship; Kyle Luth, working for Home City Ice Company in Attica, his manager there is a Wabash grad; Joshua Day, has a Englishton Park internship that he learned about from Professor Bankart. He will be a teacher/counselor for children with various psychological disorders; Bryan Tyler Engh, working in family restaurant in Indianapolis; Aaron Parrish, hopes to land a job at an area radio station near his Covington home; Jeremy Paul, will be traveling the country building lofts on college campuses, the job may also include a trip to Guam for similar work.

Dave Coddens, will be painting for one of the summer college student painting companies; Matt Maher, will be working on his family farm in Howard County; Eric Carroll, will be living with an uncle in Ann Arbor, Michigan, playing in a collegiate wooden bat baseball league and working an internship at Tokico, a Japanese car parts manufacturer; Thomas Baughman, will be working on his family farm near Brownstown; Torm Hustvet, participating in the summer Ecuador program; Derek Woods, seeking job in hometown area of Greentown, Ind.; William Rendfeld, working at a Toys R Us in Indy; Jesse Jay James, will be returning for his second year as a mentor at a day camp for children in his hometown of Sullivan, Ind.; Trayton Blake White, doing on-campus chemistry research with Dr. Porter; Brandon Stewart, will be working with his church in Missouri in its Summer Vacation Bible Study program; Rodney Frederick, will have a YMCA internship at Camp Carson. He will be a dirt bike activity director; John Chuang; will travel to Taiwan to study in a cultural heritage program and learning Chinese; Robert Morgan, has plans to work informally with his family doctor and surgeon, will also work for a Monrovia excavation company; Eric Eder, was unsure of summer plans but said it's most likely he'd be home in Texas working at Home Depot.

Jared Conaway, will be working with a catering firm in Brazil, South Amerida; Luke Odom, was hoping to land a position at a Chicago area law firm, but also had plans to start a backyard water garden business with a pledge brother;Adrian Pynenberg, planned to return home to Montgomery, Ill., and work in a factory or local parks district; Ndeto Mwose, will be on campus participating in the business immersion program; Austin Faulkner, will join his father in the family book-binding business. They travel Indiana's northern most 50 counties fixing old books in county courthouses; Drew Howk, was waiting word on a two different internships; Jason Siegel, runs a lawn care business in Fort Wayne; Bryce Chitwood, working for Victory Junction Camp, a children's camp for kids with life-threatening illnesses supported by many NASCAR regulars; P.J. Smith, will be attending Marine Corps Officer Candidate School in Quantico, Va.; Josh Harris, will be working as an intern in Harold's Clothing Store in Oklahoma City, he may also attend two different leadership seminars for his fraternity; John Kasey, will be a lifeguard/manager at an Evansville swimming pool, climbing Grand Teton, competing in two triathlons and rafting the Colorado River; Barrett Ludy, will be working for an investment banker in Fort Wayne; Deborshi Seal, will be spending time at home in India, was unsure of his summer work plans,

Steve Hernandez, will take some summer classes at Butler or IUPUI and find summer employment John Tsintis, will do volunteer work at a hospital in his home town of Dyer, Ind., and later in summer join family for vacation in Greece; Brandon Hazelton, has an internship in the Warren Township Assessors Office in Indianapolis; Clinton Happe, working at Wabash Plastics in Evansville, a company owned by John C. Schroeder '69; Chandler Troy, will be working at Riley Children's camp in Southern Indiana; Nick Leon , will be participating in the Summer Ecuador program and attending fraternity leadership school in Las Vegas; Steve Miller, will be doing research in Martinsville with a cardiovascular surgeon from Riley Children's Hospital; Aaron Spolarich, will teach/coach young swimmers in the Merrillville H.S. swim program; Alex Goga, intern with Wabash's Computer Services and do office work for the Crawfordsville Art League; J.P. Patterson, participating in the Summer Business Immersion Program; Joseph H. Hake, on campus interning in the Present Indiana Project; Max Bader, will return to hometown of Middlebury and work in his high school as a cook, also was exploring internship with sports medicine center; Mark Ellis, working for the second summer with an electrical contractor in Indy; Twining Campbell, returning home to Pasadena, Calif, seeking employment; Baron Hewetson, working in the statehouse offices of the Governor and Lt. Governor.