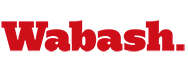 Wabash Juniors, Sophomores Summer Plans
by Compiled by Corey Asay '05 and Adam Hawkins '07

May 2, 2005

Juniors

Tim Flowers, updating the Indiana Guide to Hiring and Firing with Baker and Daniels in Fort Wayne. He will be working with Drew Welborn '93 and David Miller (the father of Wabash senior Adam Miller). It's a new Wabash program that seeks to immerse a student interested in law, specifically in labor law; Reynaldo Pacheco , in Ecuador for a month with the Wabash Program. Then will be in La Paz Bolivia, directing the Philharmonic of La Paz. We will directing "Chicago"; Jacob Straub, will work in father's restaurant in Rolling Meadows, Ill.; Adonis Joseph , Mishawaka, IN, work at First Source Bank, summer school; Kevin Shaw , Juneau, AL, will be working as an actuarial intern at Conseco Inc. in Indianapolis, plans to return home to Alaska for a short duration at the end of the summer; David Fitzgerald, working as a sales intern at the RCA Tennis Championship tournament, he will also be overseeing six or seven workers who will man the phones during tournament time; Brandon Hall, McCall, ID, working with inter-agency fire department and building 'timber framed' furniture which he has been doing for two years; Nick Hunter, Summer Business Immersion Experience then getting married August 6th. Chris Ogden, finance internship with Eli Lilly; Matt Boston , internship with Haelen Group, Wabash connection: Jim Kerr '96 VP; Mike Lawlor, internship at Wabash with Math faculty in the area of abstract algebra. Also included, Chris Jackson; Chip Habegger , working at Saks Fifth Avenue in NYC with a merchandising internship, Fred Wilson '69 is the CEO; Matt McKay, got a Dill Scholarship to attend a national stage combat workshop in Las Vegas; Ben Nguyen, will be interning with Development Associates Inc. in Washington D.C. It was with the Jim Graham externship organized by both NCAWM (National Capitol Association of Wabash Men) and the Career Office. My mentor for that externship was Mr. George Jones '55; Abhi Shaw, working for Indiana Secretary of State, Todd Rokita '92; Bryan Roesler, going to Israel to study Hebrew at the University of Haifa thru a Dill Grant; Greg Mahoney , Mishawaka, IN, working for St. Joseph Capital Bank as a business analyst; Stephen Dewart, Chicago, may work for Apparatus started by Kelly Pfledderer '96; Pete Kempf, Fort Wayne, IN, working for Juvenile Diabetes Foundation doing fundraising; Gable Hackman, Marine Officers Candidate School in Quontico, VA; Raul Gonzalez, Texas, Englishton Park as therapist. This is a camp for kids with depression that need assistance to cope with their lives. The camp is in Lexington IN. Aaron Hollowell, Union City, IN, Fastenal Company (Lebanon branch). This is a major industrial/construction supplies supplier. I will be in charge of daily activity at the store, account management, and deliveries; Jeff Sostak, Boston this summer for an internship helping an Kevin McCrea '88 in his campaign for Boston city council; Andrew Wells, working for Todd Rokita along with Abhi Shaw; Brandon Roop, will be working for a Registered Investment Advisor in Evansville; Nathaniel Eakins , Montana for the summer and work as a white-water rafting guide for the Flying Pig Rafting Company. The owner is Geoff Faerber '98. Faerber played basketball at Wabash, Eakins will be working alongside Josh Jones '07; Michael Bohling, Summer Business Immersion Experience; Andrew DeYoung, Summer Business Immersion Experience; Travis Grace, Norcote, Inc. Got job through CEO of company, Herm Haffner '77; Mark Server, Cook Inlet Aquaculture Association; Joal Beane, and Kyle Harry, are working with IU medical center in Evansville this summer in the biomedical sciences; Kevin Pazour, working on prospect research at Chicago's Field Museum.

Sophomores

Patrick Miller, working with Dr Porter on an Independent Nanotechnology project. If not the Porter research, then working at a medical school or somewhere doing bio major-nerd-type stuff; Thant Zin Htun, working as an intern for Present Indiana Project for 2 months. It is basically research about Indiana. My tentative concentration is how science and technology has changed Indiana; Tony Caldwell, will be working for a production/research plant in my hometown (Washington, IA) for Novartis Seeds, a subsidiary of Syngenta, Inc. I'm be doing some work on corn and soybean research, some production stuff, and general plant projects; Mauricio Solano, will be participating in the Ecuador program and during the second part of the summer we will be volunteering in a Hospital; Adam Kirsch, has an internship in the Indianapolis Mayor's Office. Steve Campbell '92 was a big supporter of getting Wabash students for internships and not only I, but also Elliot Vice received an internship; Matt Kanter , planning to work/shadow my dentist Dr. Jeff Heister '95 for a few weeks. After that, I will be in Australia for a month. Then, tentatively planning to work/shadow/intern with Todd Shellenbarger '87. He is the Asst. U.S. District Attorney in Evansville; Kyle Sell, will be doing research with Professor Robert Horton for the second half of the summer. We will be doing some research in the realm of social psychology; Braden Pemberton, will be interning for with Professor Jim Fisher in the theater department; Brock Johnson, after a brief vacation in Greece then Scotland, has Dill Grant to study in Munich.

Manbar Khadka, will be participating in Wabash's "Summer Business Immersion Experience."; Tahir and Zuber Ahmed, will be working on the Present Indiana Project; Justin Boomer, plans on working in Toledo for a Wabash Alumnus that is head of Mercy Medical Group. Most likely working in one of the Mercy hospitals in Toled St. Annes, Toledo Hospital, or St. Lukes; Ross Dillard, will be participating in the Summer Business Immersion program; Brett Gann, will be spending the first part of summer break producing Crawfordsville's Vanity Theater children's production "The Hobbit." He will return home to Peoria, Illinois at the beginning of June to take courses preparing him to study in London next semester; Steven Rhodes, will be involved in two internships, one with Dr. Lon Porter in the Wabash Chemistry Department over the month of May continuing with my research on synthetic transformations on organic monolayers bound to porous silicon. From June through August he will be working at the Cornell Center for Materials Research at Cornell University in Ithaca, NY with Professor David Putnam on a project called "Controlled Drug Delivery from New Biomaterials"; Shane Keffer, working for an Anheuser-Busch distributorship over the summer in the extremely hot Arizona heat; Patrick Banks, will work for Red Cross in HIV/AIDS education; Allen Chatt, will be participating at the Center for Language Studies at Beloit College, WI., studying first-year Arabic.