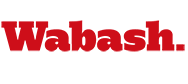 Marlett '91 Provides Insight on Next Pope
by Howard W. Hewitt

April 6, 2005

Editor's Note: Jeffrey Marlett '91 was interviewed by Capital News 9, an all-news channel in Albany, New York about possible successors to Pope John Paul. The story follows with more on Marlett at the bottom of the story.

The 26-year pontificate of John Paul II will be remembered for many reasons. He has been credited with the contributing to the fall of the Soviet Empire and the end of the Cold War.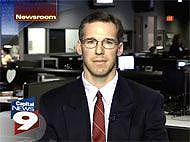 He has also left a legacy of acceptance, of other religions and other cultures.

Dr. Jeffrey Marlett of The College of Saint Rose stopped by Capital News 9 to discuss the legacy of Pope John Paul II and the events leading to the election of a successor.

"He has to rank up there at the top, certainly in terms of his public appearance and his public persona. He's the most widely travelled Pope, and he's probably the best received Pope for non-Catholics. This Pope has done remarkable things in terms of reaching out to the entire world to bring them the church's message, but simply also to reach out and greet them. And no one else has done that before. John XXIII did that, but he was only Pope for five years, and this Pope has been remarkable in his efforts to reach out to all sorts of people," said Marlett.

"I think it's always helpful to remember a couple of things. First of all, one of the phrases is always the church always thinks in terms of centuries, and in a World where we are used to receiving information from around the world instantaneously, the Vatican doesn't run a calendar like ours, it takes a bit. There has to be a burial Mass, and the Pope has to be buried. And then there are nine days of mourning. And then after about two or three weeks, then the Papal elections get going where the Cardinals who are eligible to vote, 123 of them, set up the process to choose the Pope's successor. There are a number of rituals, rituals that have been going on for centuries."

Marlett was a Wabash College philosophy major then earned his masters at Vanderbilt's Theological Seminary. He taught at Lyon College and St. Louis College before going to the College of Saint Rose in Albany. He is an Assistant Professor of Religion at Saint Rose. He was a Suma Cum Laude graduate and earned distinction on his comps at Wabash.




For more information see: