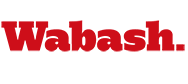 Rogge Lecturer Shares Benefits of Libertarianism
by Adam Hawkins '06

March 30, 2005

Dr. Jeff Miron, professor of Economics at Boston University, gave the annual Rogge Memorial lecture in Salter Hall Tuesday evening. The lecture, entitle "Why Thoughtful Conservatives Should Be Libertarians" espoused the fundamental libertarian principles of individual rights and small government.

Dr. Miron used the examples of Social Security and high-stakes standardized testing in public schools to explain where conservative and libertarians differ on specific issues. Miron argued that limiting government and leaving many social issues to the free-market would solve a lot of problems that plague politicians today.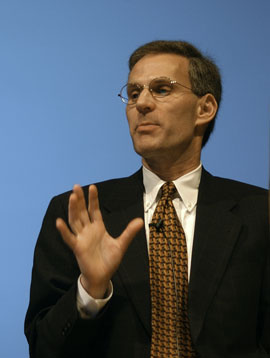 One important distinction Miron made is between the representation of political ideology in the media, and how that reflects on real conservative political principles.

"Conservative politicians are politicians first, and conservative second," Miron said. With that thought, Miron encouraged his audience to think about real political problems, rather than the all-to-often televised rhetoric.

"He brought up some good points about libertarian ideals, but I have trouble seeing these ideals put into practice," Jeff Sostak '06 said.

In addition to being a professor at Boston University, Miron is also the President and Founder of the Bastiat Institute: a non-profit, non-partisan educational organization that promotes the values of classical liberalism.

Miron's presence at Wabash College stands proud in the liberalist tradition that the annual Rogge Lecture continues every year. After Miron's lecture in the evening, students, faculty, and staff were invited to a reception in the Fine Arts Building where they could ask Miron questions or have him sign his newest book.

Despite the variety of political opinions expressed by the audience during the question and answer section, all in attendance benefited from hearing one of the top libertarian scholars in the country explain the fundamentals of libertarianism. To some, the news seemed shocking, as Miron's strict adherence to cost-benefit analysis in political policy stirred some sharp questions from the audience.

To learn more about Jeff Miron and his research be sure to check out his book Drug War Crimes: The Consequences of Prohibition. He gave a noon time campus presentation on the cost benefits of drug legalization.

Hawkins is a student writer for The Bachelor, Wabash College's student newspaper.




For more information see: