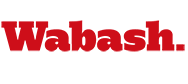 Denari '85 Named Ad Agency President
by Aaron Hunckler

January 18, 2005

If there is an educational path perfectly paved toward a career in advertising, Tom Denari believes he followed it.

"If I was advising anybody who was going to get into this business, I would tell them to get a liberal arts education first and then get a business degree," Denari said. He was promoted to President of Young & Laramore Advertising in Indianapolis on January 1, 2005.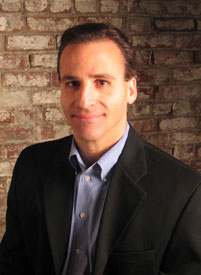 Denari graduated from Wabash College in 1985 with a bachelor's degree in economics and a minor in English literature. He later went on to receive his MBA from Indiana University in the spring of 1989.

While Denari was attending IU, he met David Young, one of the founders of Young & Laramore.  The meeting turned out to be beneficial for both parties.

"I learned about the vision he had for this company and really trying to grow something here that didn't exist - a nationally recognized agency that could pursue and win clients that did national consumer advertising," the former Sigma Chi president said. "That was something I thought was pretty intriguing and thought I could be a part of it. So rather than go to a big agency and get lost I was able to make a pretty significant impact and help us grow."

Denari's first major account when he joined the company in 1989 was as an account manager for Steak 'n Shake. He helped win the business and develop the initial strategy they are still using today.

Young & Laramore is an advertising agency that works primarily with national, consumer-oriented businesses. Operating close to 20 accounts, its client base includes Delta Faucet, Peerless Faucet, Goodwill Industries, Pop Weaver and Steak-n-Shake.

"We are not interested in smaller, local business," Denari said. "We are more interested in focusing on national accounts, consumer-based products or services."

Denari credits Wabash for laying the foundation for his growth both personally and professionally.

"Learning how to learn and learning how to organize your thinking is important," he said. "A lot of people say, 'Well a liberal arts education isn't helpful because it's not directly applicable to a job.' But in this business we are learning about new businesses every day and learning about new ideas every day. So understanding how to learn is very helpful."

In addition, due to all the rigorous writing assignments given to Wabash students, Denari was able to strengthen his writing skills, which he said is critical in developing presentations, proposals, and arguments for trying to sell ideas and strategies.

"With the course work, whether it was the English or even art classes, just being exposed to different parts of culture I think is important," he said. "Being able to look at a piece of communication and evaluate it, just like evaluating a book, and asking what is it trying to communicate. You do the same with ads."

Wabash provided an environment for Denari to openly discuss ideas and analyze them.

"That is what we do all day," he said. "To look at a strategy, an idea, or creative message and really try to break it down. How is it working? How is it not working? How could it work better? Those are the things Wabash helps train you to do."

As Denari has moved up the ranks at Young & Laramore, he has taken on more responsibility, yet his role has virtually remained the same.

"From the beginning I have always felt like I have been given the opportunity to have a lot of influence over the company and over the work we do," he said. "I don't think of myself any differently than when I started. The changes have really just been having my influence across more accounts.

"I'm still digging into the work every day.  The way we have designed my role I will continue to be involved in the work and not just be an administrator. I will continue to be involved in client work, strategies, evaluating, creative, and so on. I am responsible for the work we deliver to clients. My primary job is to make sure the work that we do is engaging, adheres to the strategy that we set up for our clients, and that we set up the right strategy for them."

Aaron Hunckler is a free-lance writer based in Bloomington, Ind .





For more information see: