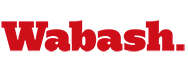 Wabash Alumnus Killed in Afghanistan
by Jim Amidon

January 4, 2005

Jeremy Robert Wright, a 1996 graduate of Wabash College, was killed Jan. 3 when the Humvee in which he was riding hit a roadside bomb during a routine patrol near Kabul, Afghanistan. Wright, a member of a special forces unit stationed at Fort Lewis, Washington, was deployed to Afghanistan about two months ago. He joined the United States Army in the spring of 2002.

Wright, 31, was the most decorated distance runner in Wabash athletics history, for which he was inducted in the Athletics Hall of Fame in 2002. He came to Wabash from Shelbyville's Southwestern High School, where he was the Indiana state champion in the 3,200 meter run and earned the state's mental attitude award.

At Wabash, Wright was a two-time All-American cross country runner, and was named a First Team Academic All-American. He won a total of seven Indiana Collegiate Athletic Conference distance running championships, including three in the 10,000 meters, two in cross country, and two in the 5,000 meter run. Twice he was the ICAC's cross country Most Valuable Runner, winning league championships in 1993 and 1995. In 1993, he was also the NCAA Great Lakes Regional champion.

Wright, along with classmates Roger Busch and Scott Gall, formed the "Three Amigos," who elevated Wabash's national prominence in cross country and distance running. The trio helped Wabash finish third at the NCAA Division III National Cross Country Championships in 1995 and fourth place in 1994. In 1995, Wright helped Wabash register a perfect score of 15 points at the Great Lakes Regional; Wabash runners finished first through fifth with identical times in conditions that included blowing snow and high winds.

Wright was an honors graduate of Wabash with a major in chemistry. Four times he was named to the ICAC's All-Academic Team and he earned four spots on the National Cross Country Coaches Association All-Academic Team.

"Jeremy's rare combination of intellect, courage, discipline, and passion made him a naturally brilliant distance runner," said Wabash spokesman Jim Amidon. "Those are the same qualities that made him a fine soldier, too, the kind of officer our country needs in the military. All of us who knew Jeremy are tremendously sad that he is gone, for he was a young man who routinely exceeded his potential in what ever he chose to do."

Wright was a Wabash Presidential Scholar and a member of both Phi Gamma Delta and the Sphinx Club. He was the son of Jackie and Bill Nickel and Dale Wright.

Funeral services are pending.