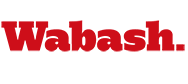 Holidays Away From Home
by Brittany Edwards

December 23, 2004

Wabash College's campus becomes a ghost town around the holidays. A long way from home, international students often have nowhere to go.

This year, Ralph Anderson, Crawfordsville, invited two students to participate in his family's Thanksgiving festivities. He delivered cookies to them during final exam week and took them on a tour of Christmas lights. Anderson's grandchildren loved the experience.

There still are plenty of ways to help these international students enjoy a merry Christmas, whether it be inviting them to your home or donating food.

"We had the neatest experience," Anderson said. "International students don't always have something to do during the holidays other than sit in their dorm rooms. We learned from them, and they learned from us. I strongly recommend it. It's a great experience for both parties involved."

During the holiday break, on-campus food facilities close. Several of the students are short of money to go out and buy meals at restaurants.

"The generosity of the Crawfordsville community is much appreciated. This is a long-standing problem that we are finally able to resolve due to many kind people. There still is room for participation," said David Clapp, director of international students and off-campus studies. "As we look over what we have in place, evening meals at very low or no cost is the major need."

Elaines on Main and Pampering by Paula have volunteered to deliver some meals to the residence halls. Those interested in participating, contact Clapp or his chief food organizer, Zuber Ahmed.

"Some students still need places to spend Christmas Eve and Christmas Day," Clapp said. "Never mind that not all of these students are Christians. Let's expose them to the best of America."

Sharing culture proves to be a rewarding experience for everyone. Learning tolerance and accepting others' beliefs is what the Christmas spirit is all about.

"The families that invite these wonderful young people into their lives benefit far more than the students themselves," Clapp said. "At this critical time in the world's history, perhaps we could address the problems of peace and security by actually providing peace and security to our fellow human beings, rather than taking the approach for which we have become known all over the world. Most people around the globe just want for their families what we want for ours."

Contact information:

E-mail is the best way to contact David Clapp or Zuber Ahmed

David Clapp: Clappd@wabash.edu; 361-6078

Zuber Ahmed: Ahmedz@wabash.edu; 361-7021

Brittany Edwards is a reporter for the Crawfordsville Journal Review. This story appeared in the Dec. 23 edition.