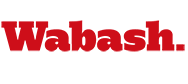 Mahoney Elected Student Senate President
by Timothy Flowers

December 8, 2004

The mood in the Student Senate room was tense Tuesday. Presidential candidate Greg Mahoney paced the floor nervously as Senators tallied nearly 500 votes to determine his fate. Janathan Grandoit, Mahoney's opponent, floated from Senator to Senator, laughing uncertainly as election returns were reported.


With every vote counted, Mahoney won by 54 votes, out of 500 cast. Turnout was unprecedented, with over 50 percent of students voting. Heated public discussions regarding both candidates occurred via email in the days prior to the election.


"I think the election was one of the best I have seen in a while, I think both of the candidates conducted themselves very well," Janathan Grandoit said. "The only thing I am disappointed about is the negativity that resulted. Instead of celebrating each other as Wabash Men, we tried to demonize each other with malicious personal attacks. I hope that we can change this. Instead of trying to harm one another, we should encourage one another. I hope Mahoney and Wells have an excellent presidency for the next year.


President-elect Mahoney focused on student participation in his remarks. "Election day brought out more voters than we have seen in recent years," Mahoney said. "It is truly great to see more students getting involved and voicing their opinions."


Andrew Wells defeated Brad Boas in the Vice Presidential election.

Class of 2006:
Janathan Grandoit
Jeff Sostak
Drew Hoffman
Brad Boas

Class of 2007:
Ben Tritle
Jim Stephens

Class of 2008:
Bryan Engh
Nicholas Lyonsa
Joshua Harris
Brandon Stewart

Timothy Flowers is a student Senator and editor of Wabash College's student newspaper, The Bachelor.