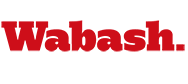 400 CHS Students See Shakespeare Play at Wabash
by Howard W. Hewitt

October 29, 2004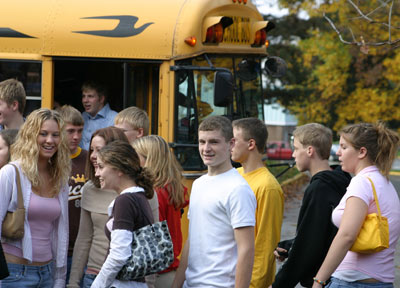 Observers might be hard pressed to find a better example of College-community relations than eight yellow school buses pulling up in front of Wabash College's Fine Arts Building.
That was the scene Friday morning when approximately 400 Crawfordsville High School students, mostly freshmen and sophomores, arrived for a special matinee performance of Shakespeare's A Midsummer Night's Dream.
Actors from The London Stage, a program based at Notre Dame, gave a public performance Thursday night and the student performance at 11 a.m. Friday.
"This is a very special day for Crawfordsville High School because we never, ever take two entire classes on a field trip," said Dr. Helen Hudson, who teaches English at the school and has taught at Wabash College. "Often (on such trips) it's special kids or kids with the high grades. We have everybody here. I find that very, very important. All public schools should do field trips like this and Wabash College is making it possible for us to do."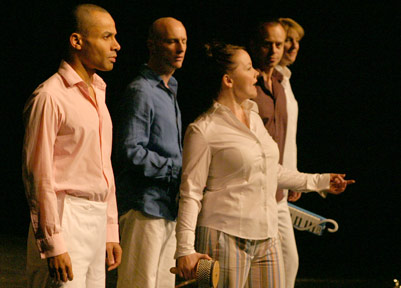 High school students get acquainted with Shakespeare early in their academic experience. Hudson said CHS freshmen read Romeo and Juliet, sophomores read Julius Caesar while seniors read Hamlet, Macbeth and sometimes A Midsummer Night's Dream.
The five actors were on campus this week to work with student actors. The London Stage troupe's visit was part of Wabash College's Visiting Artists Series.