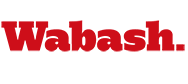 Jennifer Mannebach Art Now on Exhibit
by Karen Handley

October 20, 2004

Get directions to Wabash College Fine Arts Center

The Wabash College Art Department announces the showing of an exhibition featuring the art of Jennifer Mannebach. This exhibit opened Monday, November 1 and continues through Thursday, December 3.

A Chicago-based, multi-media artist whose objects and installations defy easy categorization, Mannebach creates process-oriented works with a range of both traditional and unconventional materials. She invites viewers to respond to a denuded, post-industrial landscape through the lens of memory, pain, and loss.

Mannebach received her master of fine arts degree from The School of the Art Institute of Chicago, where she now teaches. According to the artist, "An interest in discarded objects and abject spaces has led me to explore the conflation of ornamentation and dirt, as well as places where things collect." Jennifer has had numerous exhibitions in the Chicago area including her latest, "Architectura" at the Flatfile Contemporary Gallery. She is a four-time winner of the prestigious Community Arts Assistance Program (CAAP) grant from the City of Chicago Department of Cultural Affairs as well as twice receiving Illinois Arts Council grants.

The artist will be on hand for the opening on Monday, November 1 from 8 to 9:30 p.m. in the Eric Dean Gallery of the Fine Arts Center at Wabash College. The event is free and open to the public and refreshments will be served. The hours for the Eric Dean Gallery are Monday through Friday from 8-5 p.m. and Saturday from 10-2 p.m. Admission is free.