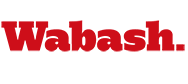 Monon Bell Tickets Will Be Available at Gate
by Jim Amidon

October 6, 2004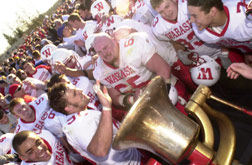 Two years ago, the only way you could get a ticket to the Monon Bell Classic football game between Wabash and DePauw was to plunk down $50 on eBay. Wabash dominated DePauw and finished the regular season undefeated in 2002, and over 9,300 fans sold out Byron P. Hollett Little Giant Stadium.
Tickets to the 111th Wabash-Depauw game will be available today at the gate. Tickets for the annual battle for the Monon Bell will be on sale at the box office on the Wabash side of the stadium.
This year, when Wabash hosts DePauw, extra seating will bring the stadium's capacity to 10,000.
The Monon Bell Classic is the annual, end-of-season clash between Wabash College and DePauw University. The game will be televised by WHMB in Indiana and broadcast nationally on DirecTV channel 321.