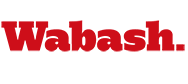 David Krohne to Give 25th LaFollette Lecture
by Karen Handley

September 28, 2004

Get directions to Wabash College Fine Arts Center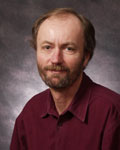 CRAWFORDSVILLE, Ind. — David Krohne, professor of biology at Wabash College, will present the 25th Annual LaFollette Lecture on Friday, October 1 at Wabash College.
"A Field Guide to the Geography of Hope" will be the title of Krohne's presentation, which will begin at 4:15 p.m. in Salter Hall of the Fine Arts Center. A reception will follow his talk in the Littell Lobby in the Fine Arts Center.
The LaFollette Lecture Series was established by the Wabash College Board of Trustees to honor Charles D. LaFollette, their longtime colleague on the Board. The lecture is given each year by a Wabash College faculty member who is charged to address the relation of his or her special discipline to the humanities broadly conceived.
David Krohne was awarded a bachelor's degree in biology from Knox College and a doctorate in zoology from the University of California at Berkeley. He became a member of the Wabash faculty in 1979. His accomplishments include an undergraduate research project grant from the National Science Foundation, the McLain-McTurnan-Arnold Research Scholarship from Wabash College, and service as a consultant on biology for Talking Technology. He has published several articles in scholarly scientific journals.
The LaFollette Lecture is free and open to the public.