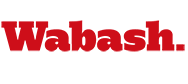 Public Invited to Piano Duet at Wabash
by Karen Handley

August 24, 2004

Get directions to Wabash College Fine Arts Center

Diane Maximovich Norton and Cheryl Everett will present a recital of music for piano duet on Sunday, August 29, in Wabash College's Salter Hall in the Fine Arts Center. The afternoon concert begins at 3 p.m. and is free and open to the public.

The concert will include works by composers including Ludwig Beethoven, Alan Rawsthorne, Francis Poulenc, Claude Debussy, and Antonín Dvorák.

Cheryl Everett is an adjunct instructor of piano at Wabash and accompanist for the Wabash Glee Club. Everett is on the executive board of the Indiana Music Teacher's Association and serves as the Ensemble Concert Chair. In 1999 she was honored by that organization as its "Teacher of the Year." Everett has performed in recitals and master classes in conjunction with International Workshops in Canada, France, Italy, Switzerland, and England. This past summer she attended the International Workshops in Graz, Austria where she performed as piano soloist and accompanist for violin master classes. Everett is past president of the Indianapolis Piano Teachers Association and chair of the Indianapolis West Festival which is held annually at the Indiana School for the Blind. She is also organist and co-choral director of the Wabash Avenue Presbyterian Church in Crawfordsville and is accompanist for the Crawfordsville Community Chorus. For 11 years Everett was a student of Dorothy Munger, pianist with the Indianapolis Symphony Orchestra for 32 years. She is currently studying piano performance with Dr. Louis Nagel, a graduate of the Julliard School of Music, and Professor of Piano at the University of Michigan.

Diane Maximovich Norton is an instructor of piano in the Wabash Music Department, and music and circulation librarian in the Lilly Library. She was a piano student of Rudolf Ganz and Mollie Margolies in Chicago, and performed as soloist with orchestras in the metropolitan area. During her undergraduate studies at Knox College, she furthered her interest in contemporary music as both pianist and violinist, participating in ensembles which introduced newly-commissioned works to audiences throughout the Midwest. She received a master's degree and completed her doctoral studies in music history and literature at Northwestern University, where she also taught piano, and began to perform in early music ensembles. She earned her MLS at Indiana University in Bloomington. Norton has been active in the Wabash music department for over three decades, performing as piano soloist and harpsichordist with the Wabash chamber orchestra, concert band, and percussion ensemble. She has performed in recital with members of the faculty and the student body, and has given world premieres of compositions written for her by such composers as Fredric Enenbach, Bernard Schulz, and Judd Danby.