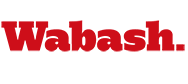 Community Invited to Enroll in Cultures and Traditions
by Jim Amidon

July 28, 2004

What was the last really good book you read? Did you ever want to finally get around to reading Homer's Odyssey? What about the other great Greek authors like Aristophanes, Plato, or Sophocles? Did you ever want to sit around and have a meaningful conversation about you've read?

Did you ever wonder what it's like to take a class at Wabash College?

Now is your chance not only to read some of the greatest writings of all time, but also to gather with other interested readers to discuss them. Wabash is opening its Cultures and Traditions course to anyone from the community who is interested in taking part.

Best of all, this not-for-credit course is completely free. The Center of Inquiry in the Liberal Arts at Wabash will cover the costs of the textbooks.

Cultures and Traditions (C&T) replaced the College's wildly popular Western Civilizations course in the early 1970s. Since then every sophomore who has attended Wabash has taken the class, which mixes great, classical texts from the dawn of time through the modern era. C&T students hear occasional lectures by the College's experts in each genre then have thoughtful conversations about their readings with faculty discussion leaders.

Wabash students are required to write papers and take exams. C&T for Crawfordsville has NO tests and NO papers, just good texts and terrific discussions.

Have you recently retired or are you a high school student who wants a kick-start for college? Then you should sign up for Cultures and Traditions.

C&T for Crawfordsville classes will be held from 5:20 to 6:10 p.m. on Monday, Wednesday, and Friday from August 26 to December 10. On-campus parking within a short walking distance will be available. Occasional 9:00 a.m. lectures are open to participants, but are not required.

Community "students" will have a syllabus to follow, read a text, and come together to flesh out the real meaning of it in an hour-long discussion.

Associate Professor of English Joy Castro, who has occasionally authored this column, is excited about taking the College's signature course into the community.

"C&T is fantastic and fascinating," she says. "This fall, we'll be learning about ancient Greek and Chinese art and poetry, and we'll be reading Homer's Odyssey, selections from the Hebrew Bible, Plato, Lao Tzu, and Sun Tzu's The Art of War, among other texts."

"There will be no written assignments and no grades; it's all discussion. An experienced Wabash faculty member will lead the discussions in a relaxed, comfortable atmosphere," she adds.

Because C&T focuses so keenly on discussion, the class will be capped at 15 registrants, first come, first served. If you and your spouse, your neighbors, or your church friends are interested, sign up with Debbie Bartelt at barteltd@wabash.edu or call her at 361-6290.

Just imagine the looks on the faces of your neighbors or co-workers when you start talking about hidden symbolism in Aristophanes' The Frogs, or when they notice how "centered" you've become after hearing the legendary Hall Peebles lecture on Taoism.

Come on. What have you got to lose? Devote a few hours a week to reading and discussing the most amazing texts ever written. See what it's like to be a "Wabash student" for a semester. You can do it. Take a chance and delve into the discussion.