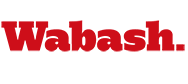 Governor Names Wabash Alum to Head Intelenet Commission
by Jim Amidon

July 28, 2004

Gov. Joe Kernan today named Sean Fahey of Indianapolis as the executive director of the state's Intelenet Commission.

In the position, Fahey will oversee the quasi-state agency that administers the Indiana Telecommunications Network, a high speed, integrated network dedicated to the public sector. Additionally, the agency works with state and local governments to enhance their Web presence, including managing the state's Web site, www.in.gov <http://www.in.gov>.

"Intelenet is key to our continued efforts to bring state and local government closer to Hoosiers, utilizing the latest Web technologies and all that the Internet has to offer," Kernan said. "Sean brings a strong background in technology and government efficiency. I am thrilled that he has accepted this position and confident that he will continue to strengthen our ability to provide better services to Hoosiers."

Fahey joined Intelenet in June and works directly with state and local governments to help expand their Web presence. Prior to that, he spent more than two years as the deputy director of the Indiana Department of Natural Resources, responsible for the agency's management information systems. Additionally, he previously served as Gov. Frank O'Bannon's director of High Performance Government, procurement director for the Indiana Department of Administration and the deputy director of development finance for the Indiana Department of Commerce.

"I look forward to this opportunity to strengthen state and local governments' ability to reach Hoosiers more efficiently and effectively," Fahey said. "Technology continues to bring government closer to our citizens and the result is better accessibility and customer service."

Fahey graduated from Wabash in 1991 with a bachelor's degree in math, and earned his master's degree in business administration from Indiana University, Indianapolis.

He replaces Kent Champagne, who has served as interim executive director since April, and will begin his duties on Monday, Aug. 2.