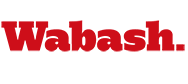 Mike Raters '85 Named Associate Dean of Students
by Jim Amidon

July 26, 2004

Wabash College Dean of Students Tom Bambrey has announced that Michael P. Raters of Indianapolis has been named Associate Dean of Students at the private liberal arts college.

Raters, a 1985 Wabash graduate, has been a high school teacher and coach at Franklin Central High School since 1987. He replaces Edith Simms, who resigned in May to accept a similar position at the University of Richmond in Virginia.

"I am very pleased that Mike Raters will join us in early August as the Associate Dean of Students," said Bambrey. "Mike is an alumnus from the Class of 1985, so he will be able to hit the ground running. I look forward to working with Mike, and I believe the students will as well. He possesses excellent educational credentials and has been an active alumnus."

Raters will have principal responsibilities with student housing. Wabash's 860 male students live in 10 national fraternities, four residence halls, and about a dozen on-campus apartments.

Raters served Franklin Central as Government Team Leader and was responsible for establishing and implementing the curriculum of the school's four government teachers. He has taught American Government, United States History, and World History. He supervised 12 student teachers during his career, and was an on-line mentor for Wabash's teacher education students.

He was the 2003 Center for Congress "Outstanding Teacher; received the Franklin Township Education Foundation Grant in 2001; and was the 2000 Franklin College Supervising Teacher of the Year.

In addition to teaching at Franklin Central, Raters served as varsity baseball coach (1995-99), assistant baseball coach (1988-93), varsity tennis coach (1988-99), assistant cross country coach (1999), and varsity girls golf coach (2000-2004).

He was a faculty sponsor of Students Against Destructive Decisions, Academic Competition, Franklin Central Homecoming Committee, Senior Convention and All-School Election Process, Senior Government Class Community Service Projects Coordinator, and the School Improvement Committee.

Raters and his wife, Julie, are the parents of three children, Morgan, Justin, and Joel. He will begin his work with the Wabash Dean of Students Office in August.