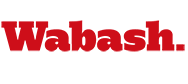 IAWM and GCAWM Reds Game
by Michael Warren

May 11, 2004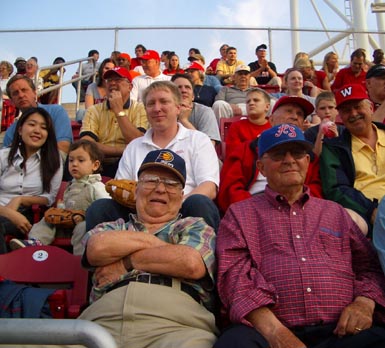 Wabash alumni and friends from Indianapolis and Cincinnati joined together at the Great American Ball Park on Friday, May 7 for a fun evening watching the Reds. The Indianapolis Association of Wabash Men organized a bus trip and the Greater Cincinnati Association organized the local gathering.
Lee Clark '74, IAWM event chair, and Mark Sutton '92, GCAWM event chair, put together an exceptional outing for the two groups. It was a perfect spring evening for baseball and for the first six innings, the game was nearly perfect as well. Seats for the game were right in the middle of the right field section and were excellent for seeing the entire playing field. Although, no home runs came our way, the Wabash fathers and sons, fathers and daughters, and families that attended enjoyed the game and the conversation with the others in the Wabash crowd.
Special thanks to Lee and Mark for organizing the outing again this year. If you weren't able to join us this year, please watch for info on next year's outing. It is sure to be just as fun!