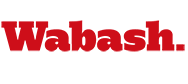 WCC Holds 11th Annual Scholarship Dinner
by Michael Warren

April 16, 2004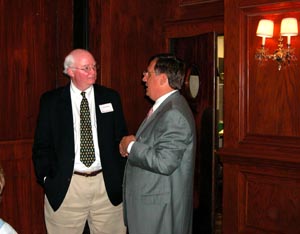 The Wabash Club of Chicago held its 11th Annual Scholarship Dinner on April 14, 2004 at maggiano's in Oak Brook, IL. Over 50 guests, including alumni, parents, and prospective students, gathered for a wonderful evening to support Wabash admissions efforts in the Chicago area and the WCC Scholarship.
WCC recruiting chairman Greg Jania '93, together with the alumni and admissions offices, once again organized a successful scholarship dinner. Dean of Admissions Steve Klein, made brief remarks about the college near the end of dinner, but the focus of the evening was to allow the alumni and parents in attendance as much time as possible to talk with the prospective students and their families. This worked wonderfully as discussions about Wabash and the futures of these bright young men sparked during the reception and continued through dinner and beyond.
Thanks to all who attended this year and we look forward to seeing many more of the Chicago alumni at next year's scholarship dinner on Tuesday, April 5, 2005. Mark your calendars now!