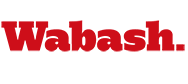 From Hip-Hop To History
by John Aden '92, Byron K. Trippet Assistant Professor of History

March 25, 2004

I was up for my third semester review at Indiana University, where you sit in front of three Ph.D.s in your field and they decide whether to pass you into the Ph.D. program or to give you the axe—but I was totally distracted. I had a hip-hop group called Middle Passage, back in the day when hip-hop had a lot of positive social messaging behind it, and my agent had just called to say, "Motown wants to fly you out to L.A." There were 15 record labels looking at my hip-hop group!

I got on the plane thinking about performing in huge venues, playing in Europe, and this record deal. I wasn't thinking about graduate school at all. And as I walked through the first class cabin I saw Randall Robinson—a political activist who works with Africa Watch and the man who politicized the plight of Haitian refugees at Guantanamo Bay. This was a man who had gone on hunger strikes, who'd been instrumental in getting financial support for AIDS relief in Africa. So I asked him to sign a book for me—it wasn't even one he wrote, just one about Africa. I just wanted his name. He obliged, and we flew on to LA.

There I spent the night in the same hotel where Tupac and Biggie Smalls were staying. I met with Dick Rudolph, Minnie Ripperton's husband and the A&R director of Michael Douglass's Stonebridge Entertainment/ Third Stone label. It was a heady experience. I really began to question teaching history in the academy via a Ph.D. at all.
Prof. John Aden
When I got back to grad school I had record labels calling but I had work to do. So I unplugged my answering machine to get my work done. And by the time I'd finished, the phone stopped ringing.

I had to make a decision. Hip-hop or history. I sold my sampler, sold my drum machine, the group evaporated, and I booked a flight to Mali, West Africa to begin my Bamana language studies there.

I left on July 3, and as I crossed over the Atlantic, I remembered Frederick Douglass's speech "What to a Slave is the Fourth of July," a speech I'd learned in a course I took with Peter Frederick. The sun came up over the wing of the plane and I saw West Africa for the first time. Even talking about this, I get emotional. For African Americans, that's a unique kind of home space.

Within two years of that trip, I was interviewing a 103-year-old ironworker about the role his grandfather played in a holy war that took place in Africa at the same time as the American Civil War. My experience in Africa completely transformed my ideas about whether or not I wanted to study history. It became a foregone conclusion.

I look back at the irony of this—that on the plane to search for a record deal with a major label, I encountered Randall Robinson, who works for Africa Watch. It was as if Africa was drawing me back to it. There was no way I could resist that pull.

I completed my graduate studies, and now I'm here. I love my job. And I'm able, I hope, to bring Africa to students in a way they might not have experienced it before.

Professor Aden recently completed his second-year review here. He told the preceding story as a member of an alumni panel—convened by Professor Peter Frederick and comprising Aden, Public Historian for the Chicago Historical Society Peter Alter '90, Minnesota Historical Society Press Director Greg Britton '84, National Archives and Records Administration technician Marty Tuohy '91—exploring the varied paths history majors take on their way to finding their vocations.