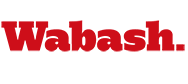 Lopez Captures 130th Baldwin Oratorical Contest
by Jim Amidon

February 18, 2004

In one of the nation's oldest speech competitions, Wabash College students drew deeply from their own personal experiences as they tackled the competition's topic, "Talkin' 'Bout My Generation."

The five finalists in the 130th annual Baldwin Oratorical Contest took very different approaches to the subject, and in the end junior Charlie Lopez captured first place with his speech, "Generation Misunderstood: Why?"

"This was a unique year in that the topic, "Talkin' 'Bout My Generation," drew five very different and very personal responses from the students," said speech professor David Timmerman. "I would not have wanted to be one of the judges because the diversity of speeches, while it made for a fascinating night of oratory, would make judging between them the equivalent of choosing the 'best' flavor of ice cream. I prefer to simply enjoy them all and refrain from rank ordering flavors!"

In addition to Lopez, finalists included senior Alex Barefoot ("Hello, Welcome to Vandalay Enterprises"), senior James Litton ("Getting My Generation's Number"), freshman Udayan Chattopadhyay ("The Way We Are"), and sophomore Curtis Eilers ("Prostitution, Prozac, and Pop Music: Sex, Drugs, and Rock & Roll").

"This was a year that the students who attended obviously enjoyed the speeches a great deal, owing I would say to the very personal nature of the speeches given," added Timmerman.

Judging the competition were Professor of Classics John Fischer, Crawfordsville attorney Elizabeth Justice, and 1988 Baldwin winner Terry Hamilton, who is executive director of finance for St. Vincent Hospital in Indianapolis.

Lopez' winning speech posed the stereotype of his generation as being detached and disengaged against the reality that the current generation of college students is heavily involved in community service.

Said Timmerman, "Charlie did a nice job speaking extemporaneously and he argued that his generation actually is engaged. He noted the recent activities like the Tau Kappa Epsilon fundraiser for a local high school student who is paralyzed, the Student Senate donating to Habitat for Humanity, and the Theta Delta Chi blood drive. He quoted a member of his generation, 'If I want to make the world better the last thing I would do is vote.'"

Litton earned second place in the competition and argued that his generation is typified by its ability and practice of talking about sex openly, seeing it everywhere, and being focused on it.

Third place finisher Udayan Chattopadhyay argued that his generation works hardest to be "in" even though they are unsure what this means.

"A nice display by the students," said Dean of the College Mauri Ditzler. "I enjoyed the wide range of styles in terms of both the composition and the delivery of the orations. What an interesting mix of traditional public address and thoughtful analyses."

Now in its 130th year, the Baldwin Oratorical Contest is one of the nation's oldest speech competitions. Cash prizes are awarded to the top three finishers.