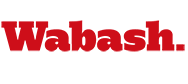 Classic's Scholar Presents Lecture on Roman Culture and Religion
by Karen Handley

February 11, 2004

Get directions to Wabash College Baxter Hall

Crawfordsville, IN —The Wabash College Classics Department announces the visit of John Bodel on Wednesday, February 25 at 8:00 p.m. Bodel will speak on the topic of "The Elements of the Roman Funeral." The lecture will take place in the Lovell Lecture Room of Baxter Hall.

Bodel joined the Brown University Classics Department in 2003 after nine years of teaching at Rutgers and eight years at Harvard, where he began his career. He has held visiting appointments at Brown, Berkeley, and Princeton, and since 1995 has directed the U.S. Epigraphy Project, the aim of which is to gather and share information about ancient Greek and Latin inscriptions preserved in the United States.
In recent years he has taught graduate seminars on Latin epigraphy, the social configuration of space at Pompeii, "The Book" (on the Roman book trade, the sociology of reading, and the influence of ancient publication practices on Roman literary forms), and on his favorite Latin authors: Petronius, Apuleius, and Tacitus.
He writes mainly about Latin inscriptions and Roman religion, literature, and culture and harbors a interest in funerals, undertakers, and the business of death in the ancient world. His current projects include an e-book entitled Reading Pliny's Letters, on the publication and arrangement of Pliny's nine books of private correspondence, and articles on Roman slave-traders, tomb gardens, inscribed calendars (fasti), and Apuleius.
Bodel's talk is free and open the public.